This Dragon And Mouse Model Decor is very vivid and elaborate, everyone will be amazed by it.
This kind of models are pretty rare, The good news is you can get it right now!

Let's witness their stories together!

You can place the bedroom or the living room, and the guests will definitely admire it when they see it!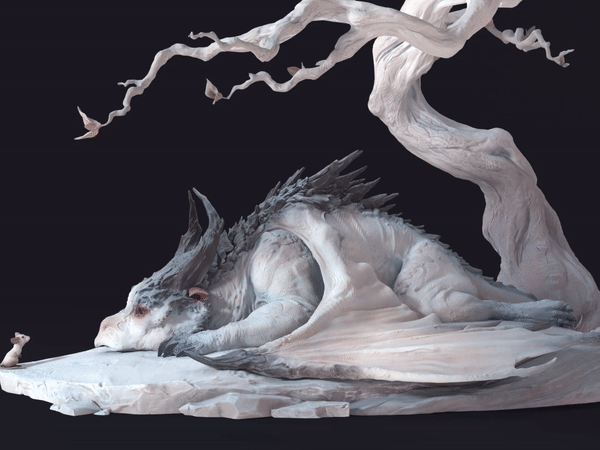 It can be used as fabulous garden accessories, miniature plant accessories, or just as a fun and happy home decoration that will always make you smile.

Distinguished craftsmanship, charming details, and classic silhouettes define these enduring collections that evoke the refined style of days past.
This statue is completely resistant to all kinds of UV rays and fading.
It is not only fine workmanship to make decoration more realistic, but also the texture of the resin collection is perfect.
Smooth surface, perfect décor your garden, path, lawn, yard, flowerpot and others. 
Features
This statue is made of hand painted and polished

Material: Resin

Animal type: Dragon / Mouse

Size: Large  L50cm *W40cm * H34cm.  Standard L20cm * W15cm *H10cm