Outdoor camping light with a tripod is also a zoomable magnetic flashlight, a must-have for dimming camping gear and cars, providing you with more variety of brightness solutions.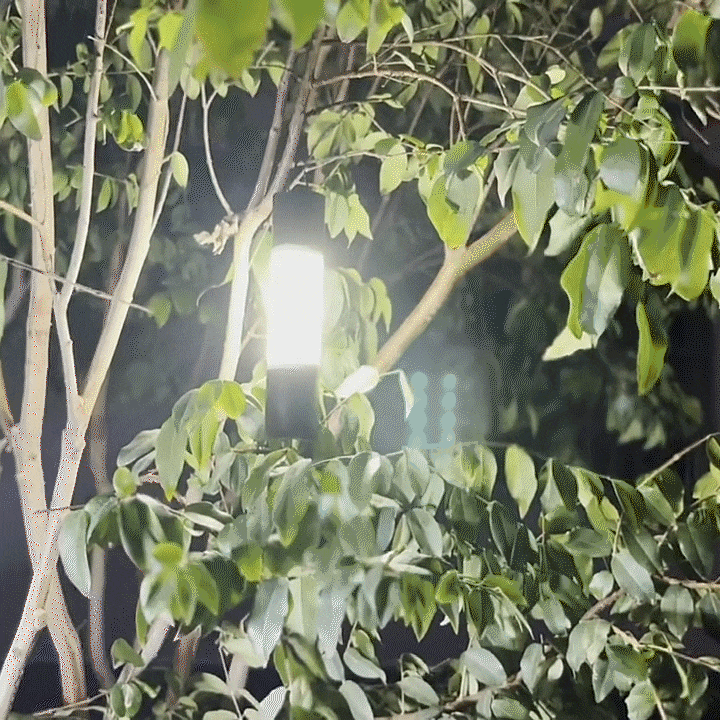 Multifunctional Camping Lantern:
High brightness LED and T6 lights, with one button to control six lighting modes, easy to operate. It can be used as a table lamp as long as the transfer screws and triangle bracket are installed.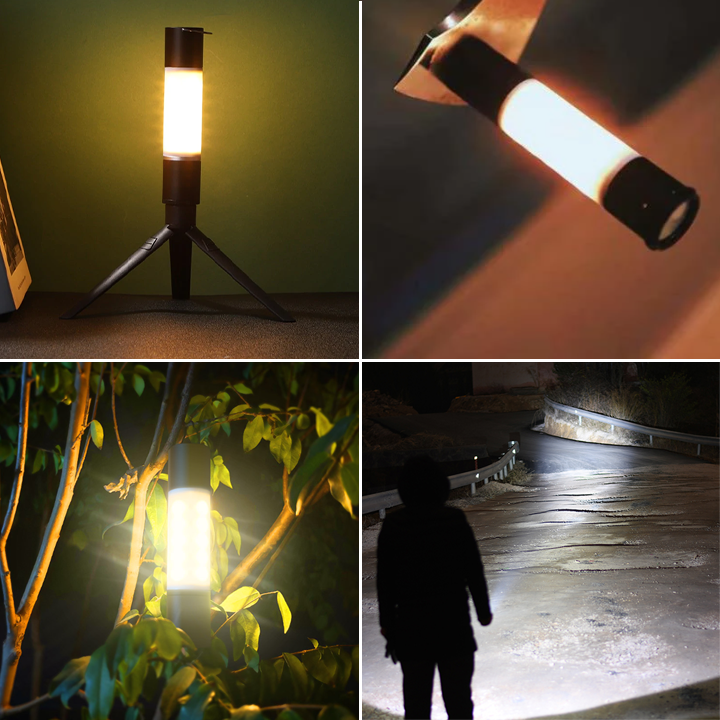 Waterproof for Outdoor Use:
Practical, Reliable, Durable. It's safe to use even when it's raining. The high-quality, leakage-resistant, and waterproof wiring ensure your light stays on.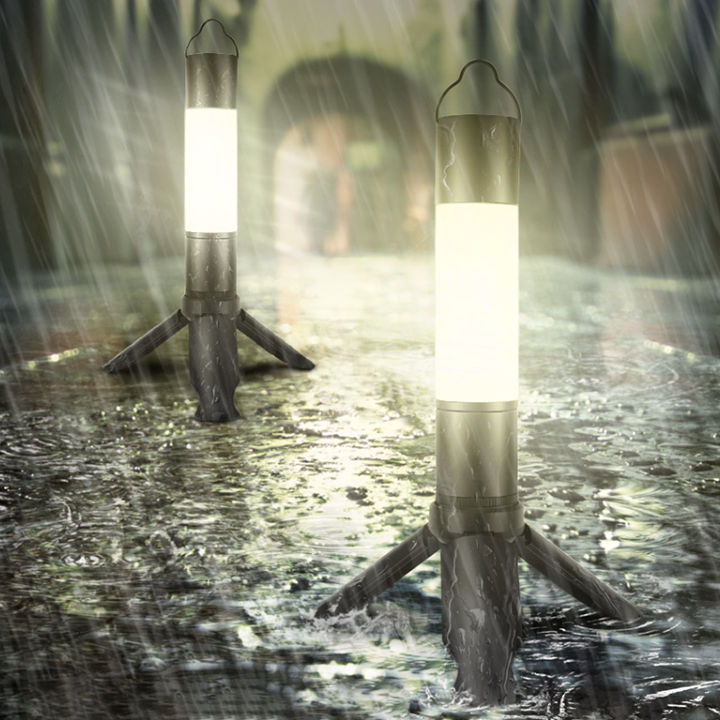 Zoomable Flashlight:
The front-end zoom tube can be switched between spotlight and floodlight, which can easily cope with different situations. The maximum distance can reach 300 meters when the light is focused.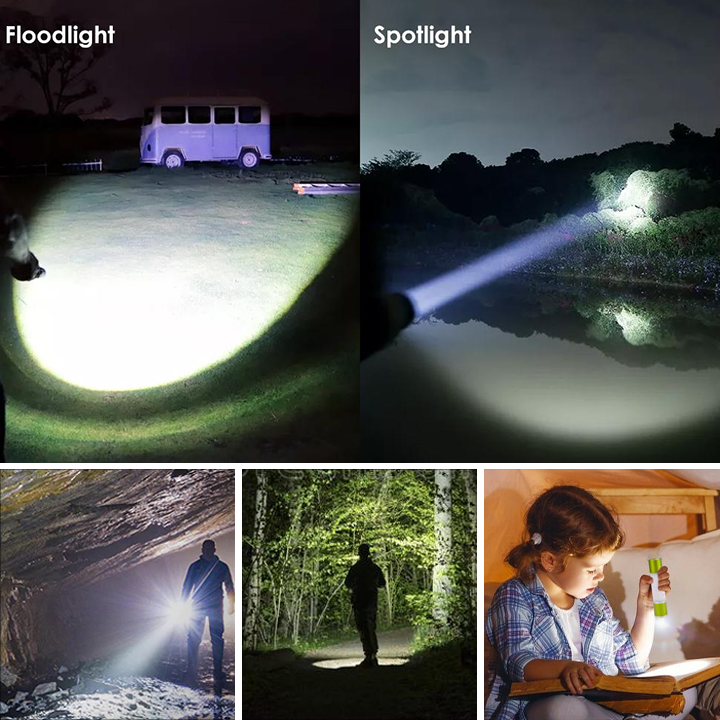 Magnetic Camping Lamp with Base Hook:
Built-in super strong magnet, designed to quickly and firmly adsorb the portable led light on any metal surface. The durable hanging hook is portable and frees your hands for multiple scenes.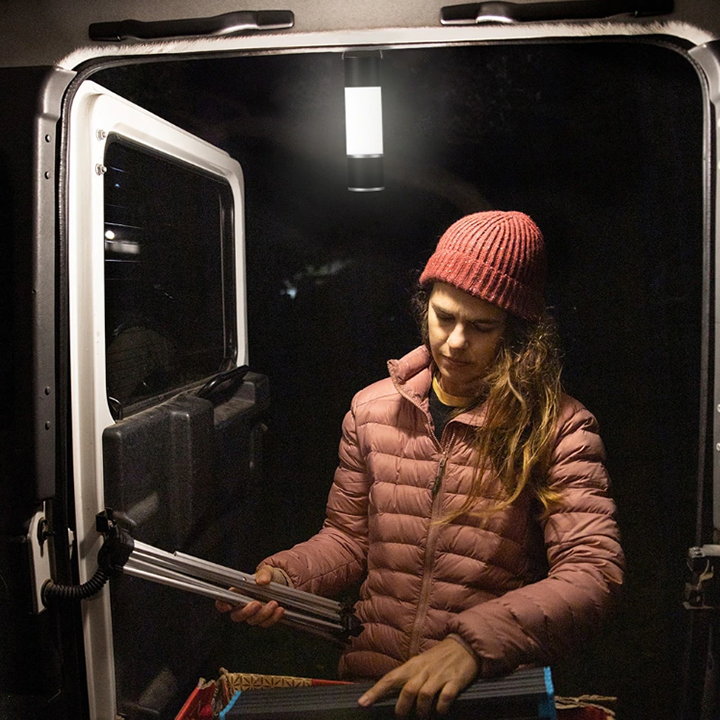 Super Bright:
As a handheld torch, it can emit a spotlight of 300m (984ft). As a camping lantern, the side light comprises 50 ultra-bright LED lamp beads, with an actual brightness of up to 1000 lumens.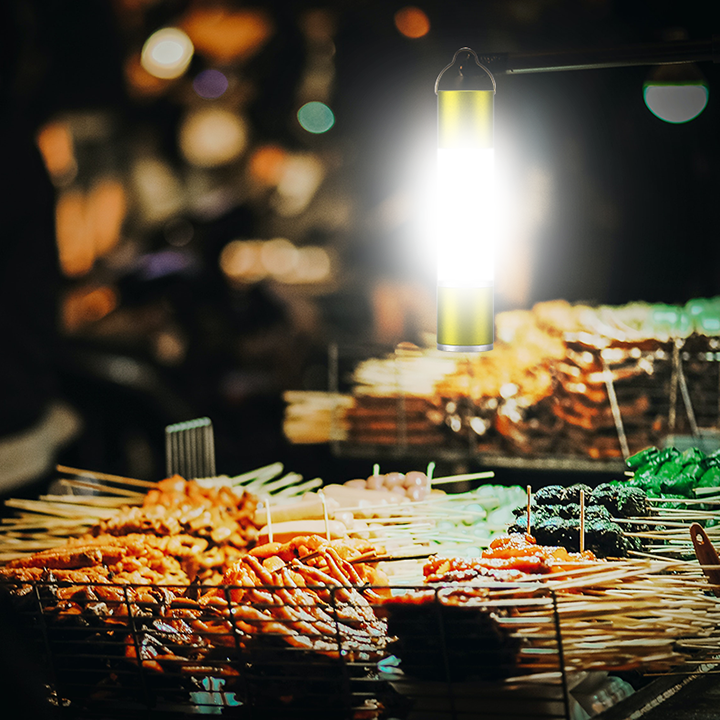 Stepless Brightness Dimmable:
Long press the switch and release in lantern white and yellow light modes to get your desired brightness. Sleep in peace in the yellow light without being disturbed by night fliers.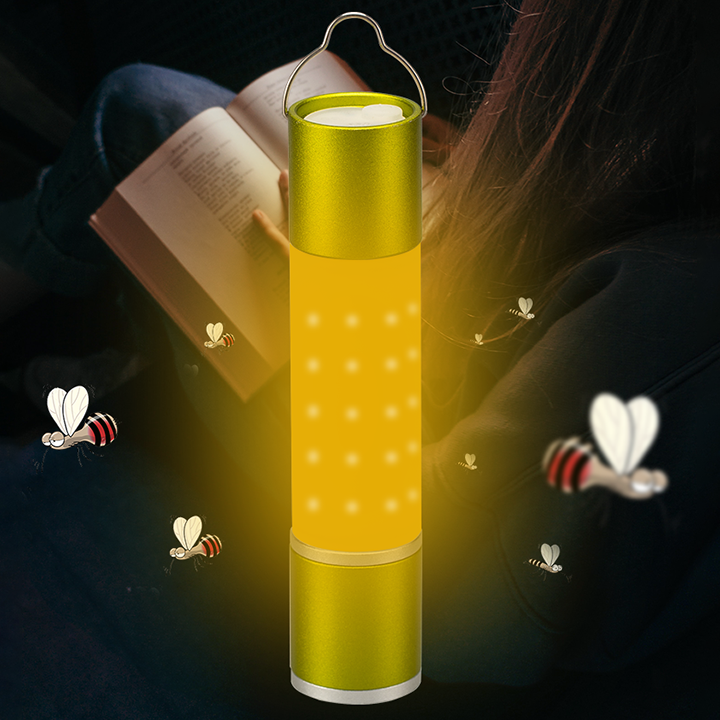 Durable & Rechargeable:
Aluminum alloy material, sturdy and durable, compact and portable. USB charging built-in rechargeable lithium battery can also be a close emergency power bank to charge your devices.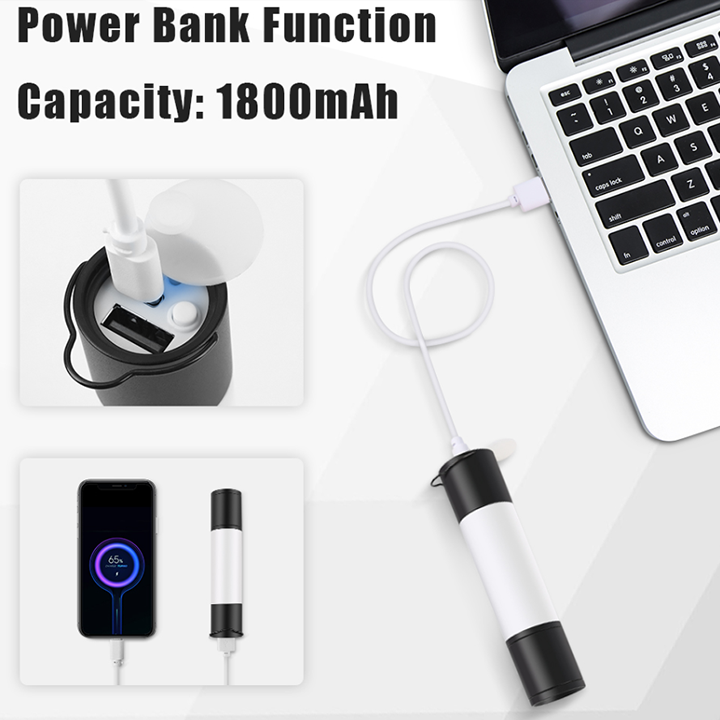 Widely Used:
The multifunctional camping lamp provides 360° light for your outdoor activities. It's widely used in family, outdoor activities, hiking, night biking, fishing, camping, exploration, emergency, etc.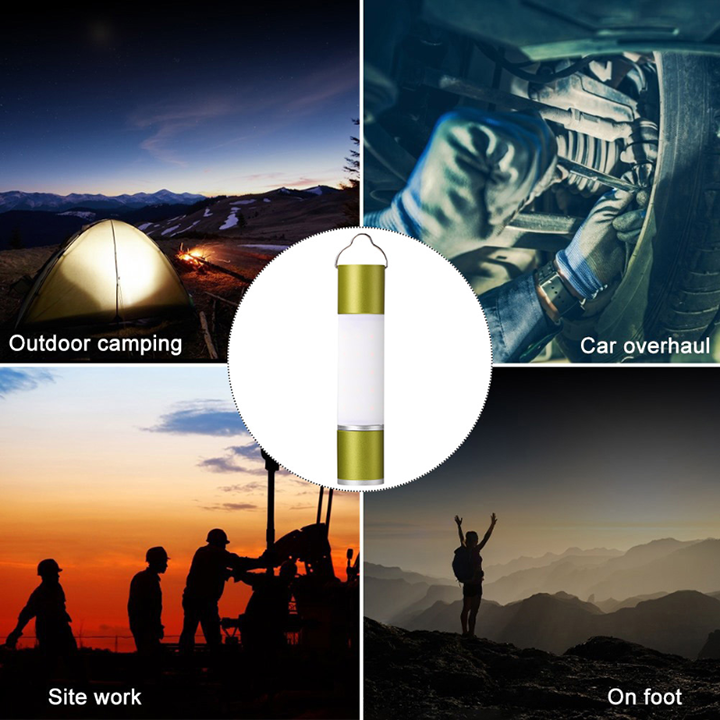 Specifications:
Material: Aluminum alloy + ABS
Color: Black, Green
Light Beads: Main light T6 light beads, side lights 50 LED light beads
Light Color: White for the main light; white and warm yellow for the side lights
Lighting Mode: Main light (strong / weak, scalable adjustment); side white light (strong / weak); side yellow light (strong / weak)
Power Supply: Built-in rechargeable lithium battery
Charging Method: USB charging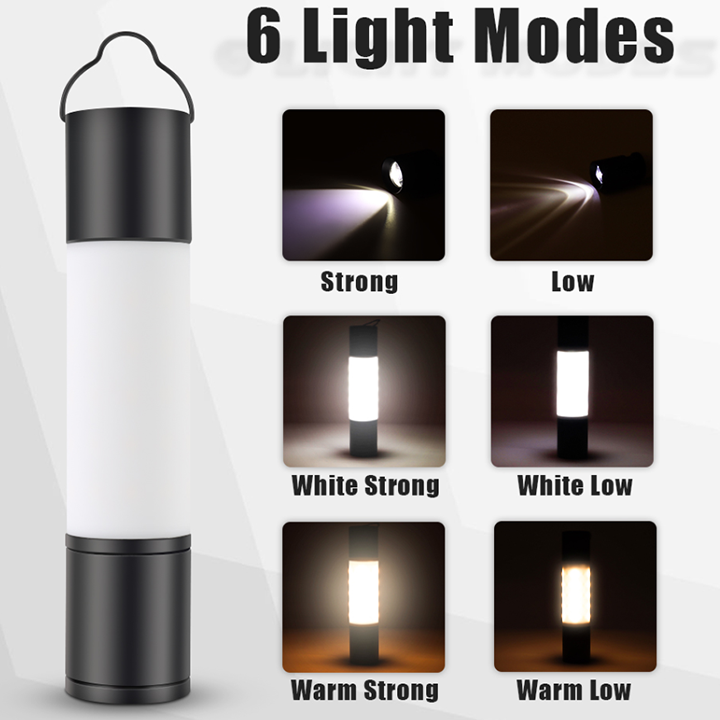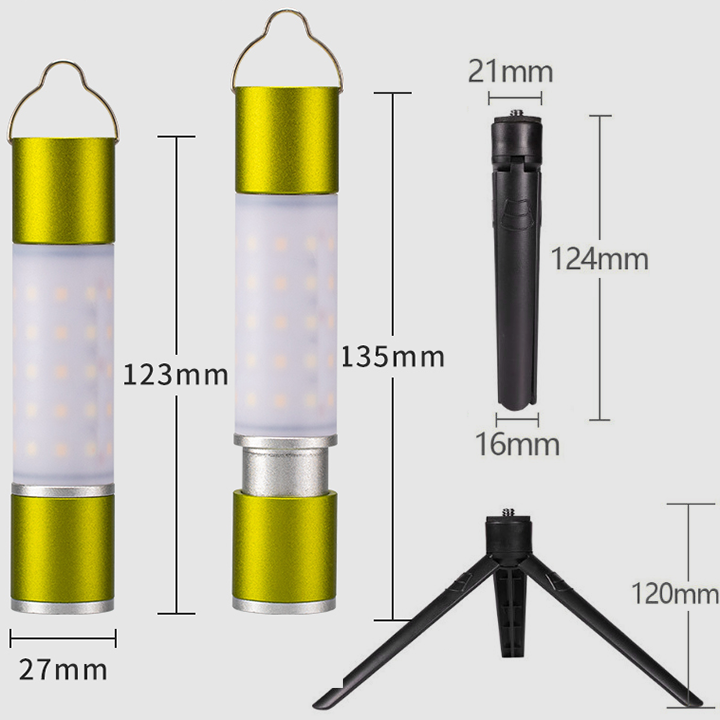 Package Includes:
1×Magnetic Camping Lamp
1×Tripod
1×Nut
1×Lampshape
1×USB Charging Cable