Comfortable Silicone Lift Adhesive Bra (Anti-Sweat & Hypoallergenic)
🎉Get an amazing under any outfit with the incredible Conceal Lift Bra. The silicone cups provide a natural, discreet lift and maximum support without the need for a traditional bra.The silicone breast stickers for women are very comfortable, you will forget that you are using them, giving you a natural feel and sexy curves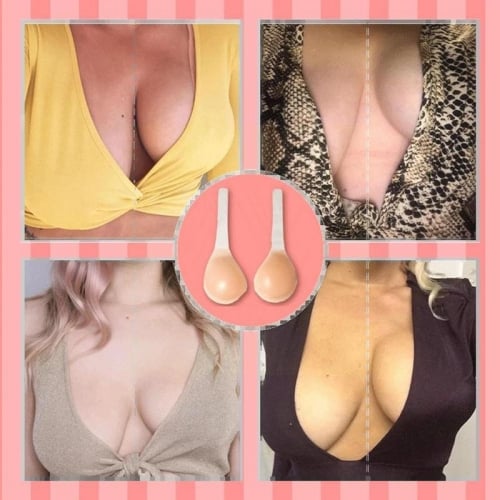 With secure clear adhesive, you can wear deep V and backless tops and dresses without sacrificing coverage!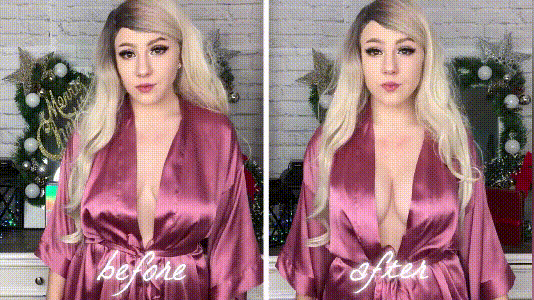 SECRET BEHIND PERFECT CURVES
The Silicone Lift Adhesive Bra helps women of all shapes and sizes reach their desired look. The adhesive tape with professional fitting offers ultimate support to lift up your breasts and to create natural cleavage. The result is a perky, full, and busty look that will give all women the confidence to wear any outfit.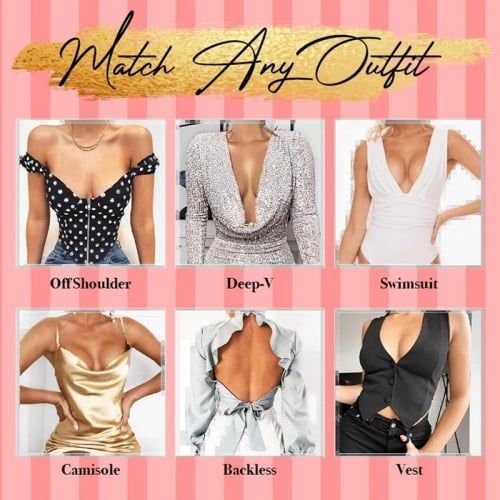 This isn't a one-time wear product. The Silicone Lift Adhesive Bra is made with medical-grade adhesive that can be worn again and again.This bra can be reused and washed. After each use, just wash it in warm water and air dry. Once dried, the self-adhesive properties will be restored.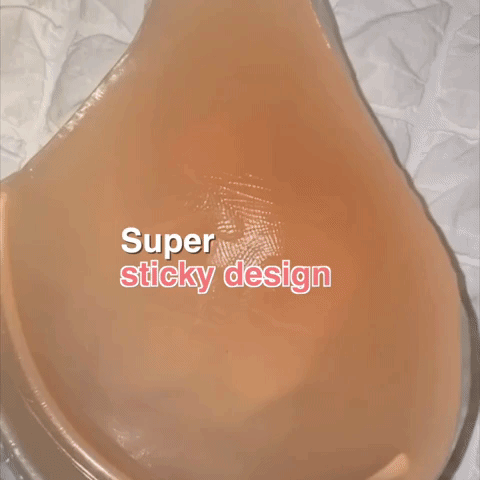 Get the instant lift and right shaping with this conceal bra.
It does not make you feel any discomfort.
It provides you maximum support and comfort.
The adhesive bra straps boost the cleavage.
Its band-free design avoids unwanted underarms and back bulges.
Their invisible strap fits under any clothing.
It allows you to wear deep V-neck and backless dresses.
PRODUCT DETAILS
Adhesive halter neck sling for lift and no-show beneath clothing.

Adheres directly to skin.

Lifts and creats cleavage.

Transparent, convertible straps provide over-the-shoulder and halter styling options.

To use: Start with clean, dry skin. Remove protective plastic. With two hands, begin applying bra at bottom, outer edge of breast. Lift the strap high for lift and stick in desired spot on your back. Repeat on other side.

100% Eco Friendly Silicone.

Hand Wash.