Peacock Solar Pile Light
The metal peacock solar light decoration is made of durable iron material. The bright blue color on the peacock solar glass ball adds more charm to the garden.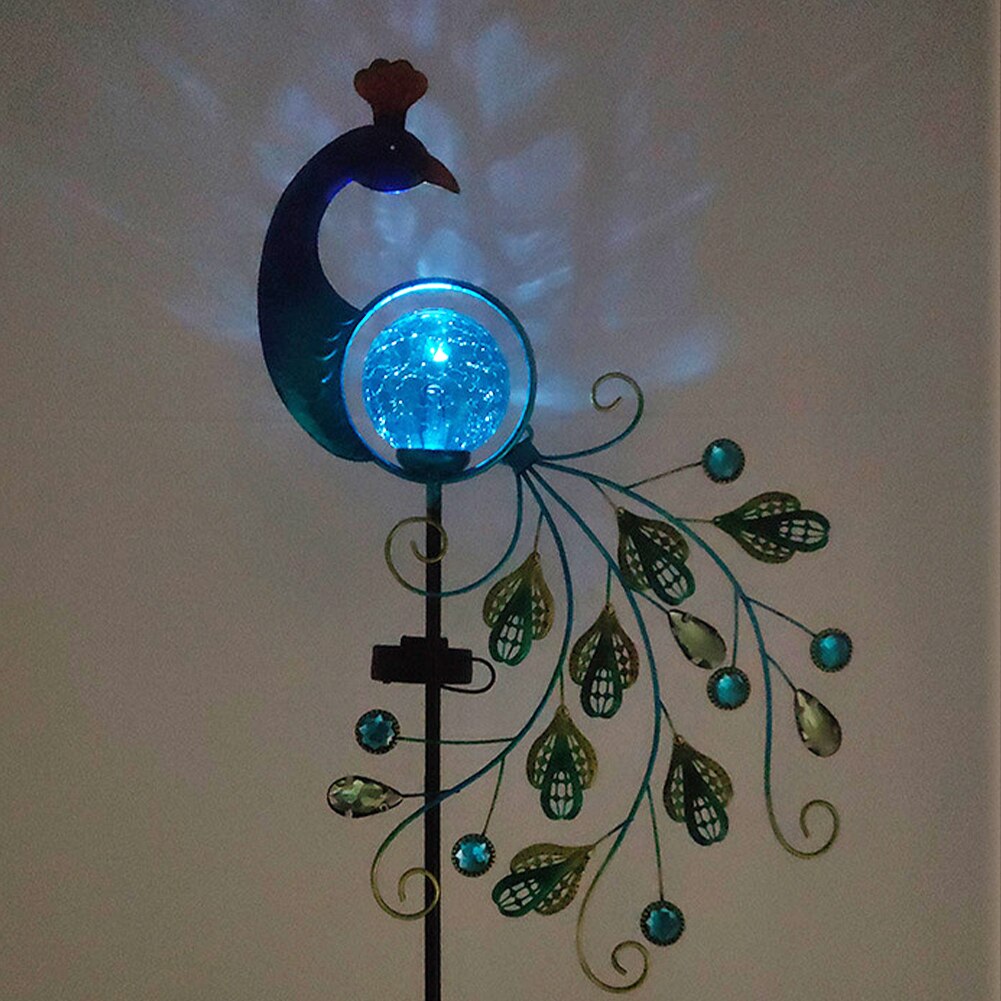 Beautiful lighting: soft and warm LED design. The vivid peacock solar lamp post makes your garden more beautiful and creates a romantic atmosphere for you.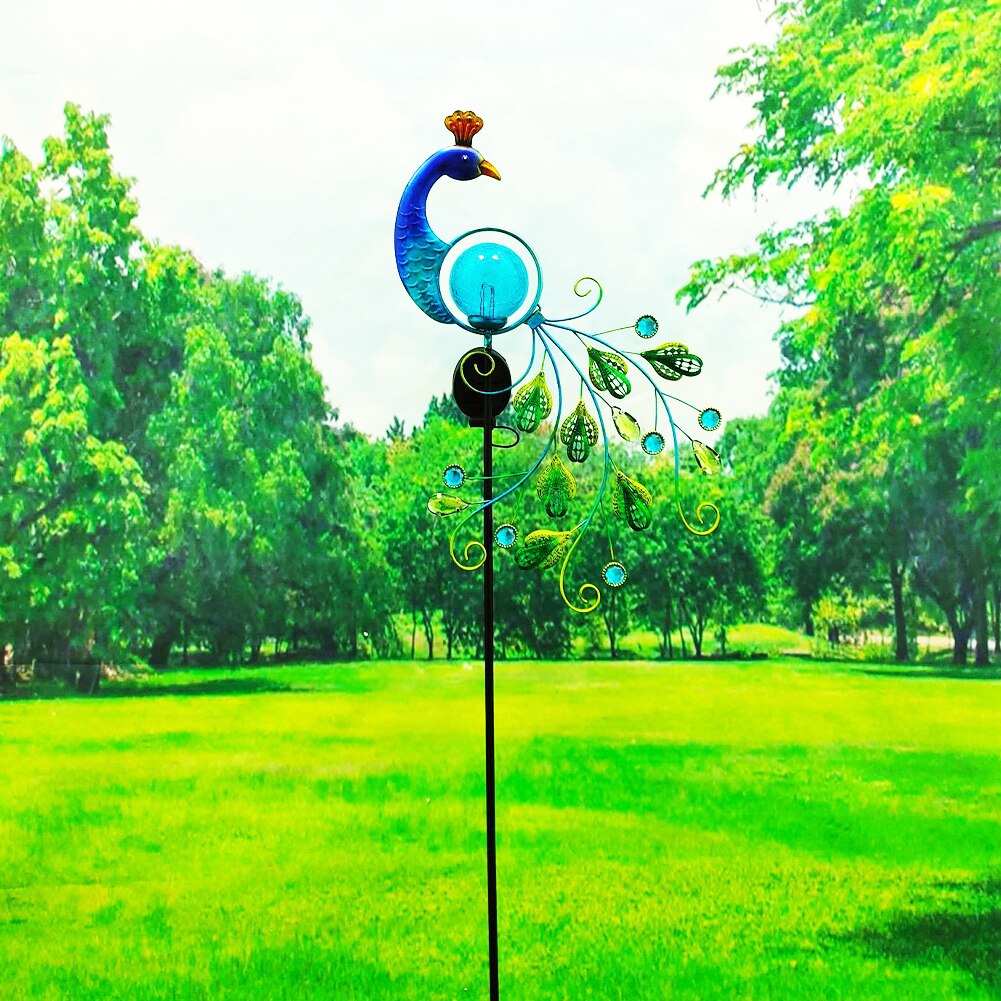 Automatic switch: the landscape light automatically turns on at night and turns off automatically during the day. Charging during the day and lighting all night. Please turn on the switch under the solar panel before use.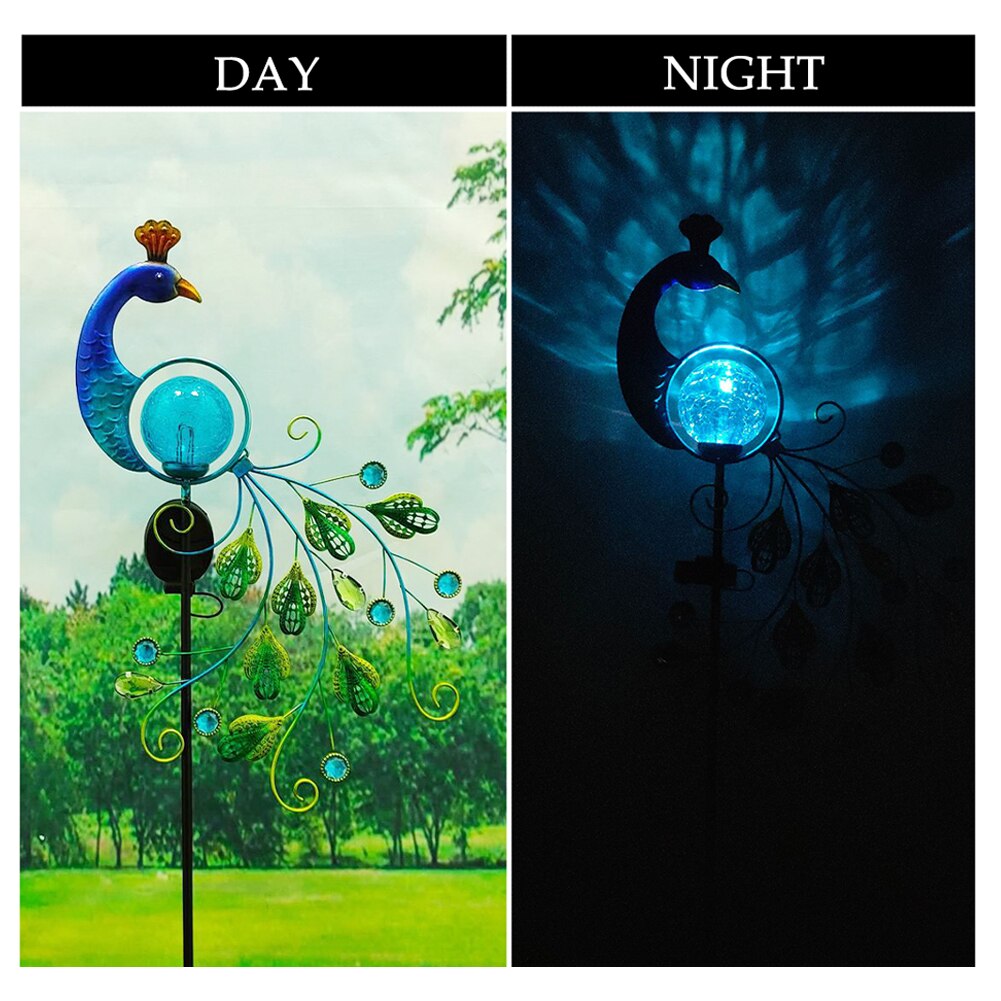 Decorate your garden: Solar stakes can decorate sidewalks, yards, lawns and terraces, which look great during the day and bring soft and warm lighting at night. Environmentally friendly and reliable.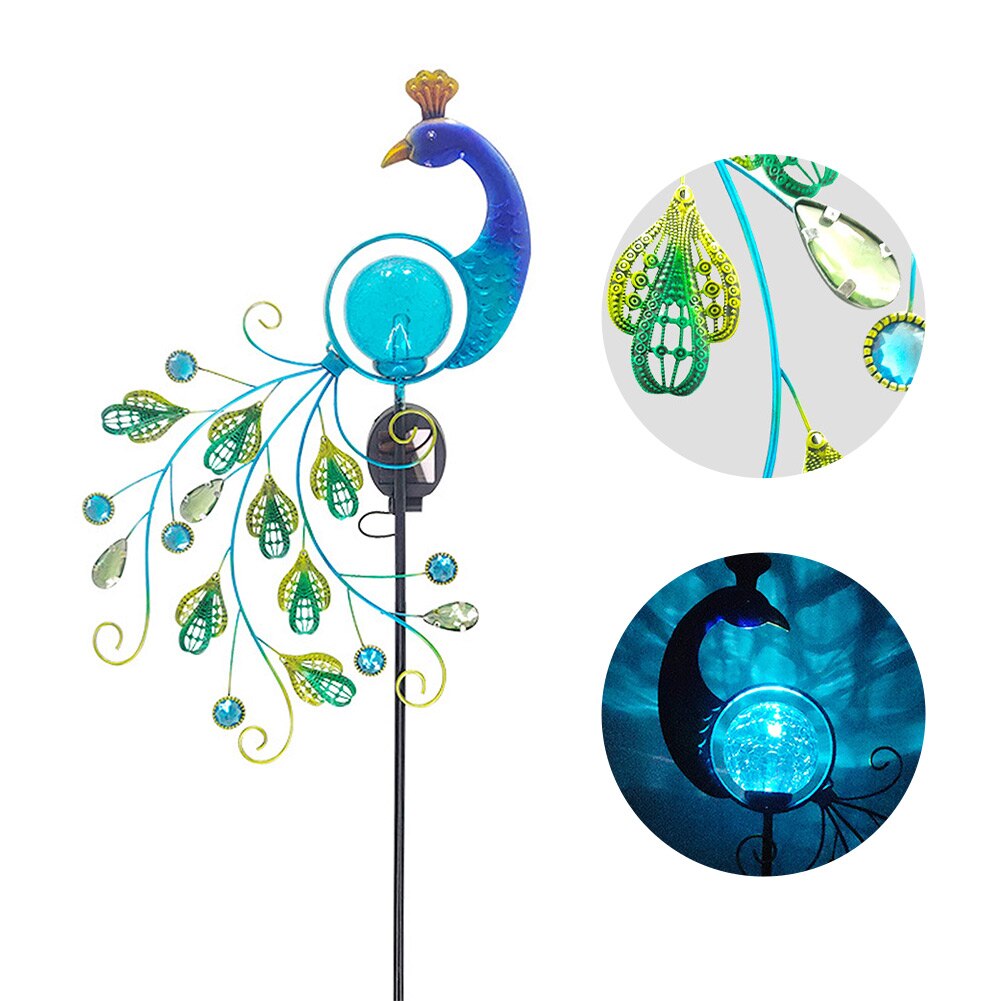 Easy to install: It can be easily assembled without screws, and it can be inserted into the ground or lawn of a garden or yard.
It will be a great gift to enjoy with your friends or family during any holiday.