Retractable Full Iron Large Wild Bird Feeder


All-Metal Birds Feeder: With no wood and no plastic, this full iron feeder stands for durability. At the same time, a layer of waterproof paint will be applied to the surface to further extend its life. And the weight of all-metal construction feeder will not take off in a wind storm.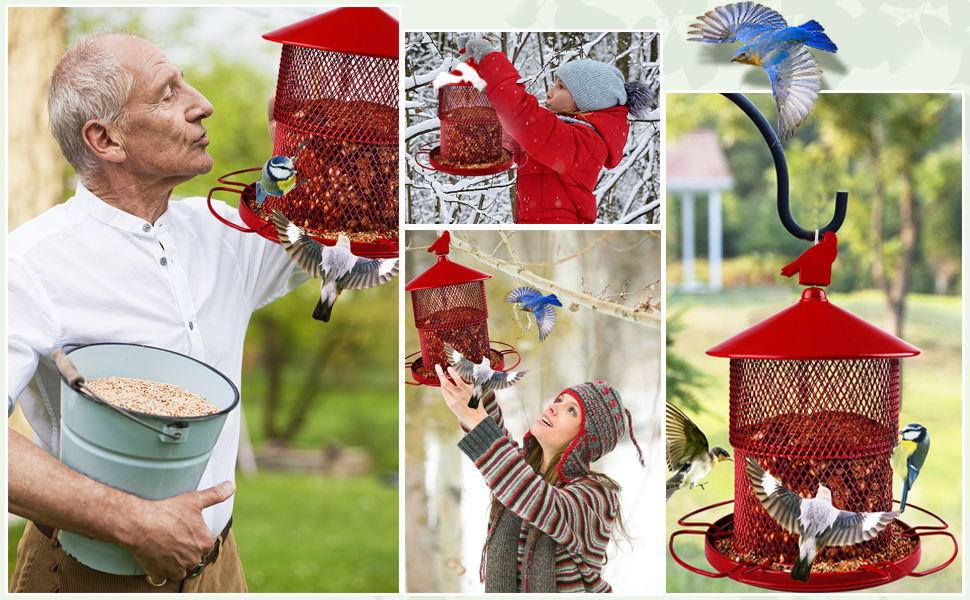 Squirrel Proof: This is squirrel proof bird feeders, all feeder parts exposed to squirrels are made of chew proof all-metal materials, a remarkable 100% chew proof, waterproof, rustproof and UV stabilized material.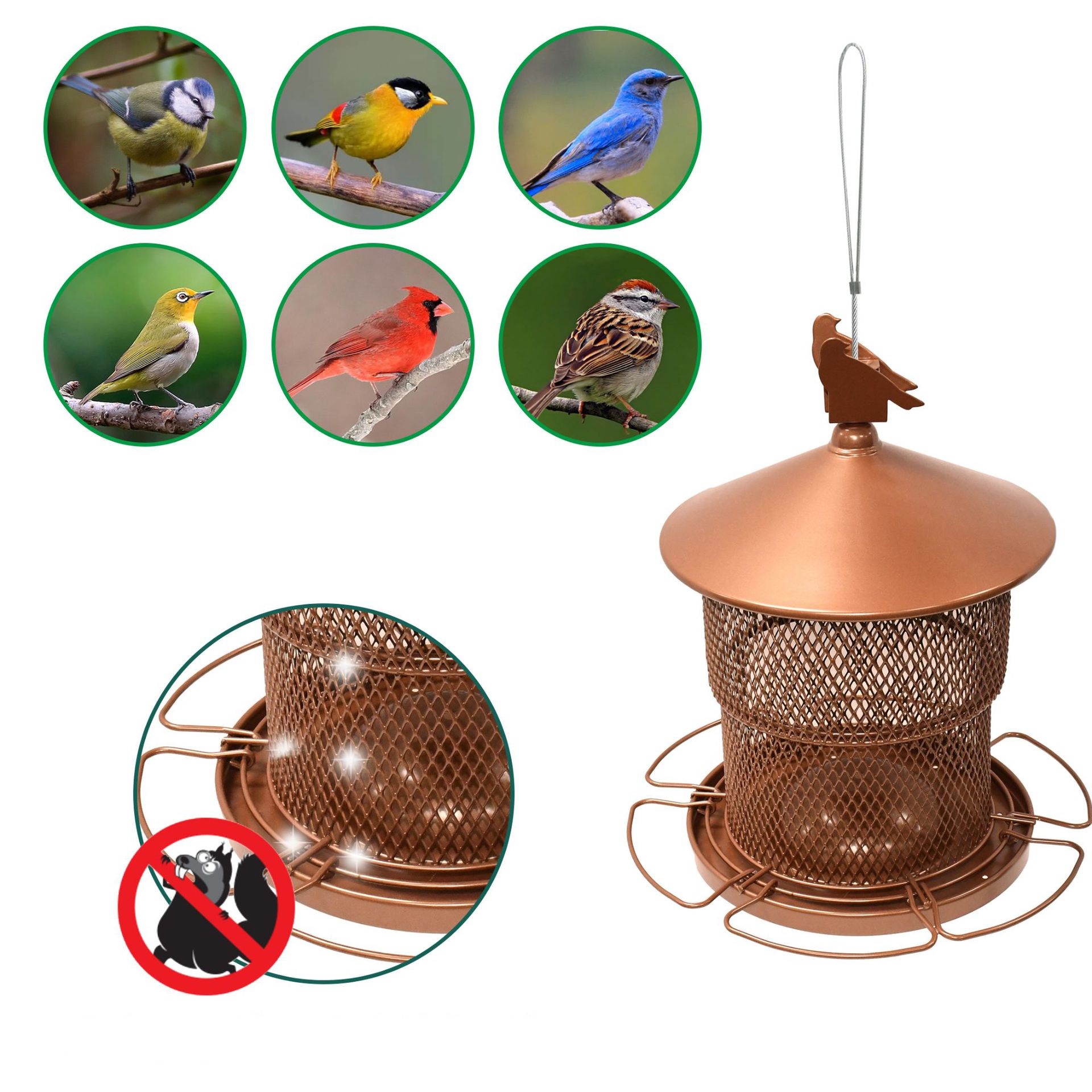 Retractable Design: The bird feeder can be extended up and down. When the bird feeder is extended, it can hold 7 lb of seed capacity. The metal roof can effectively prevent the seeds from being wetted by rain.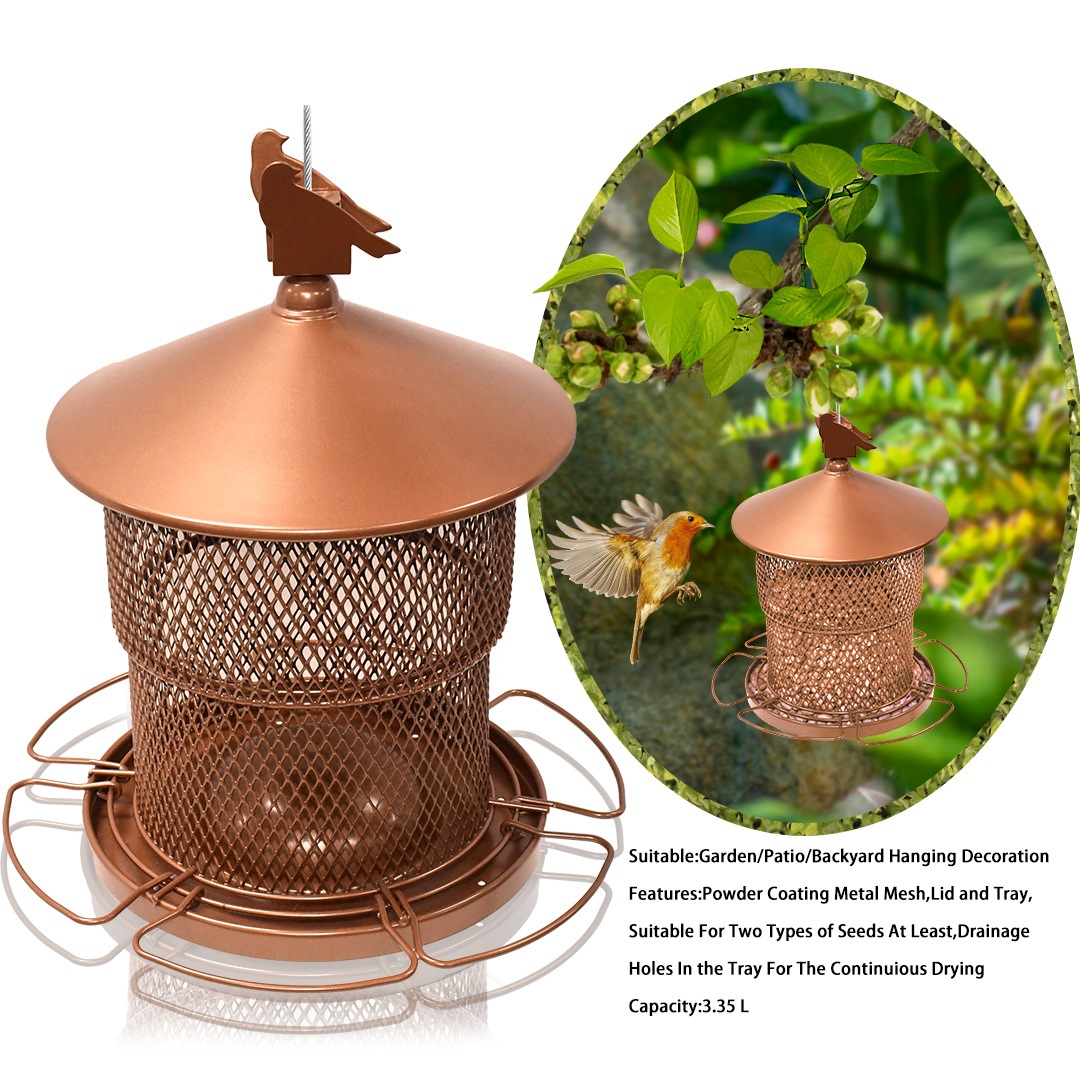 Simple and Easy to Use: No assembly required and does not require any tools to gain access to the inside for cleaning or refilling seed. Simply unscrew the finial bolt to remove cap, fill with seeds or nuts to invite birds like woodpeckers, titmice, nuthatches, chickadees, jays.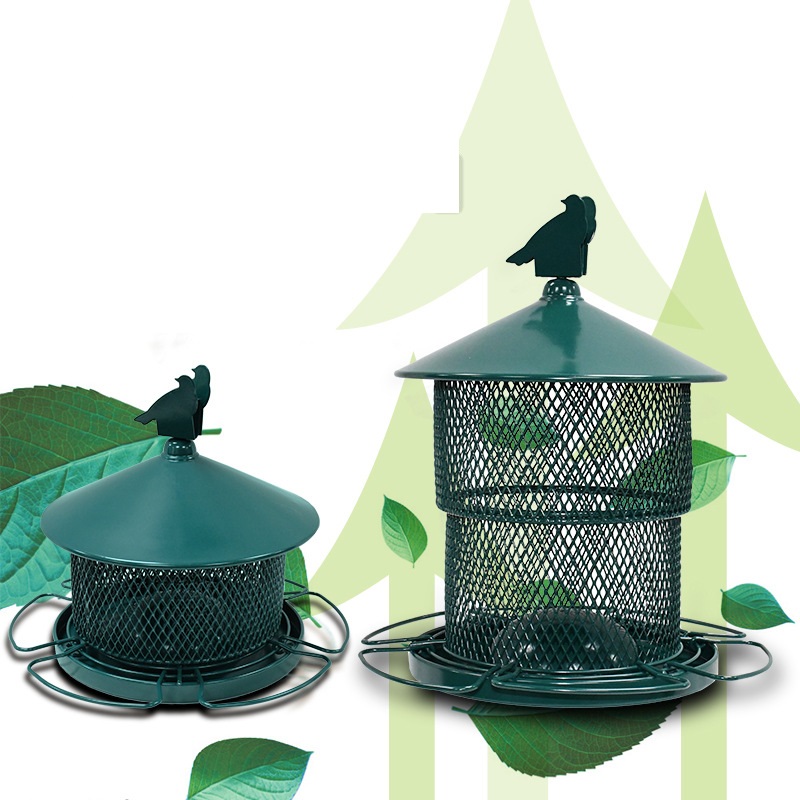 Built-in Drain Holes: With its mesh design and built-in drainage holes, water is unable to pool in the reservoir and instead flows freely out of the feeder so seed airs out more quickly.