Special gift for yourself, friends or family.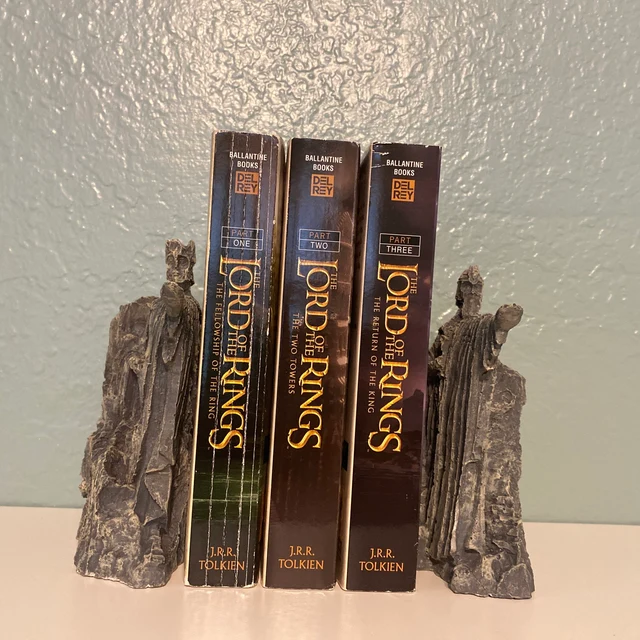 The Argonath, also known as the Gates of Argonath or Pillars of Kings, was a great monument of Gondor.
Each of the two figures bore a crown and a helm, with an axe in its right hand and its left hand raised in a gesture of warning to Gondor's enemies.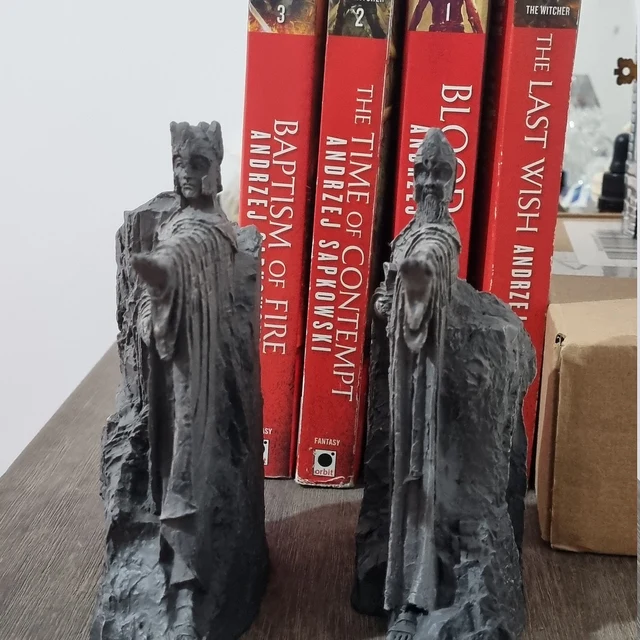 The monument was comprised of two enormous statues carved in the likenesses of Isildur and Anárion, standing upon either side of the River Anduin at the northern entrance to Nen Hithoel. It marked the nor thern border of Gondor, and nearby to the south were previous outposts, AmonHen and Amon Lhaw.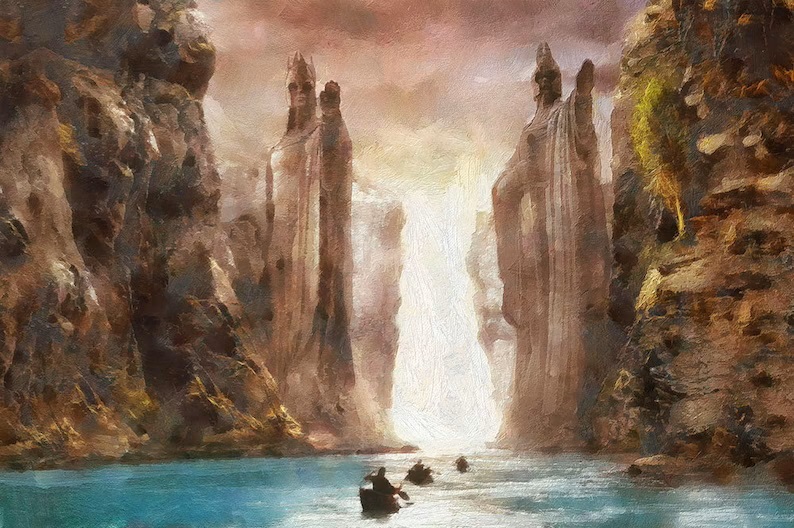 HIGH-QUALITY MATERIAL: The statue decoration is made of environmentally friendly and healthy materials, no need to worry about damaging your health, it can be placed in restaurants, bars, offices and homes.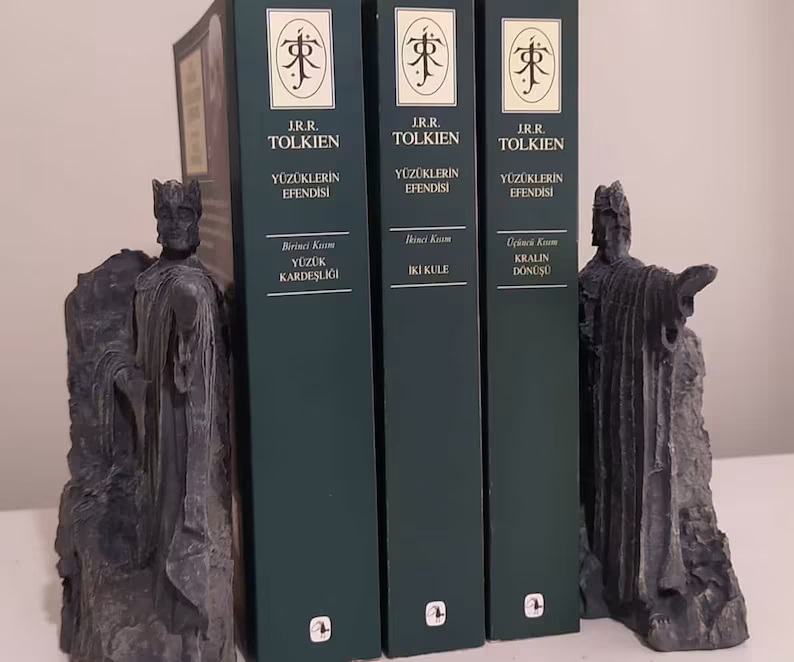 Creative modern bookends are designed to organize your books, CDs and DVDs.
Perfect design: statue decoration with simple and unique shape, bright and lively colors and exquisite craftsmanship for decoration, art collection, appreciation, festivals, birthdays, business, gifts, souvenirs and event celebrations.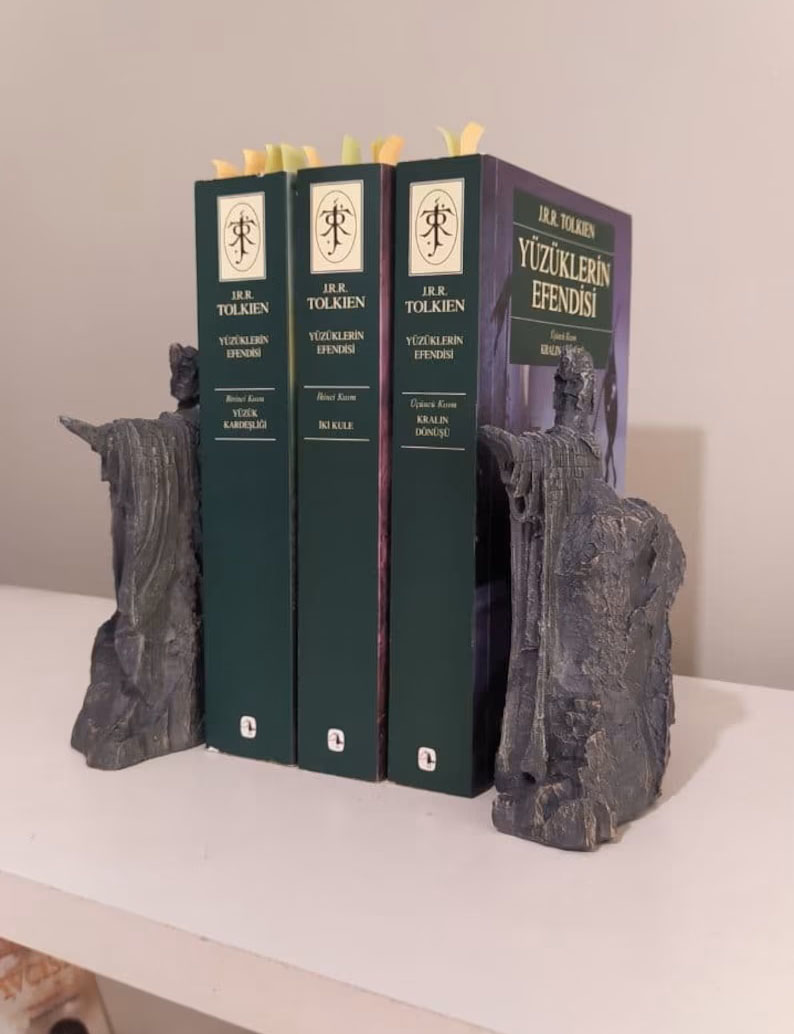 Practical decoration: modern and minimalist sculptures that can add an element of inspiration to every space, sculpture decoration can add sophistication to your living room, bedroom, office decoration, and garden decoration.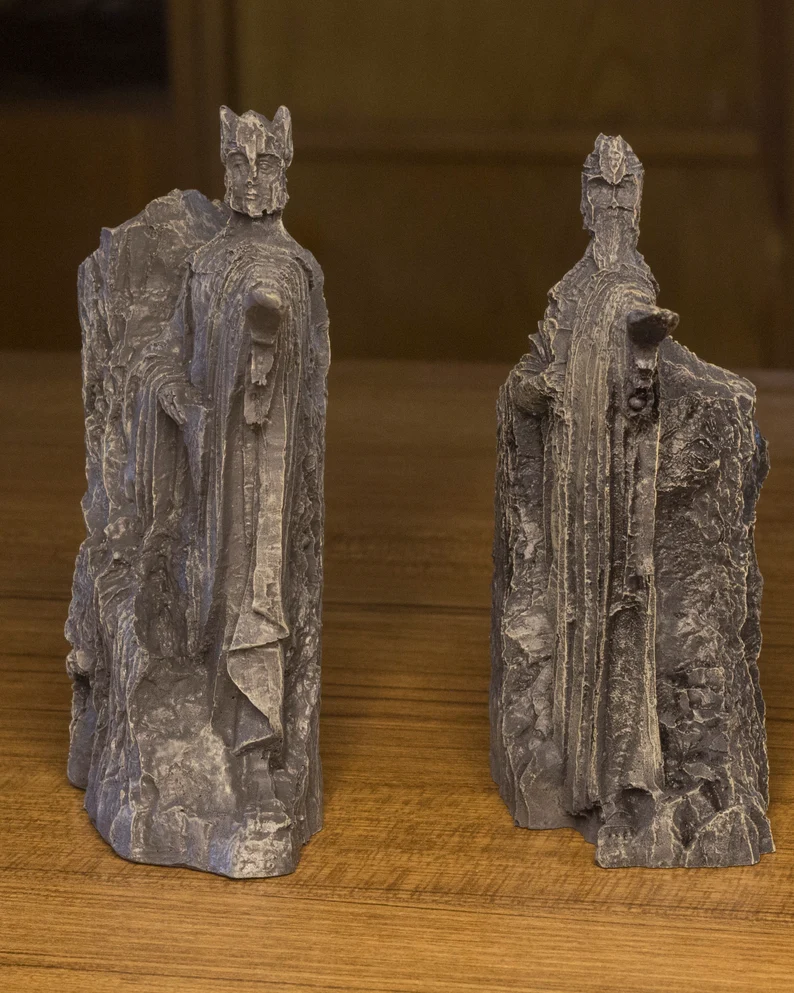 FEATURES:
Handmade
Materials: Polyresin
Height: 7 inches
Width: 3 inches
Depth: 2 inches