Handmade Hummingbird Houses are lovingly crafted for indoor or outdoor use by a family of artisans. Turned on a lathe from cherry wood by a master woodworker and then decorated with wood burnings and permanent India inks.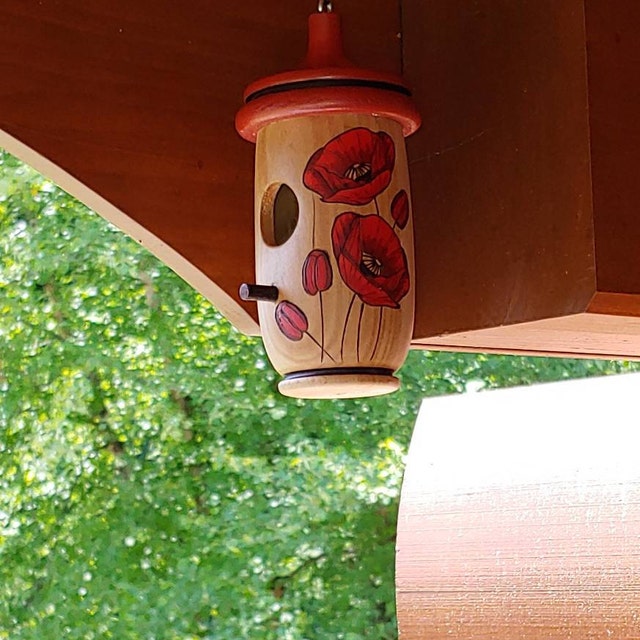 Houses are made to withstand the elements when placed in a protected area and brought in each winter where they make excellent Christmas Tree ornaments.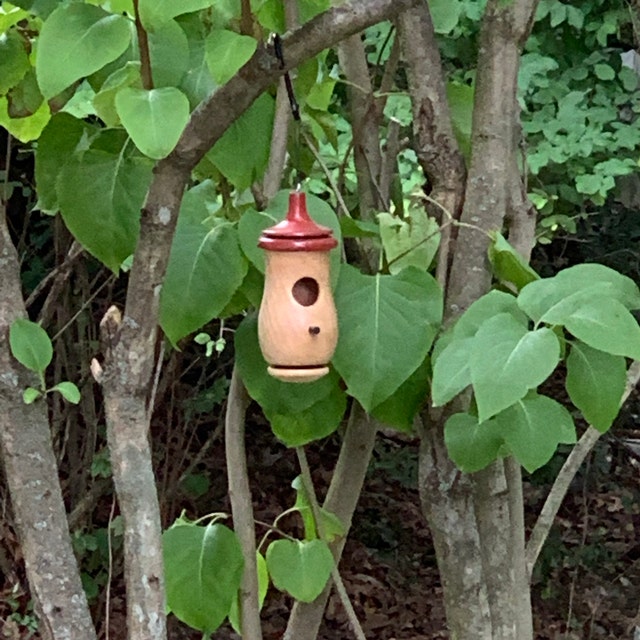 Each nester is unique with different wood colorings, but the design will be like you see in the picture. These houses are quite small at approximately five inches high and two inches wide.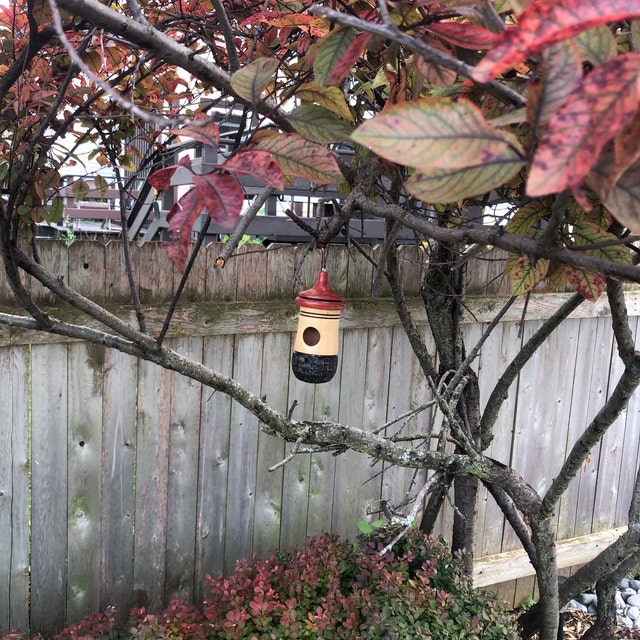 While we cannot guarantee that a bird will take up residence in the home you purchase, we include an instruction sheet on the care and hanging with all of the advice we have. Many of our hummingbird loving customers prefer to enjoy their Hummingbird Houses as an art object inside their own homes.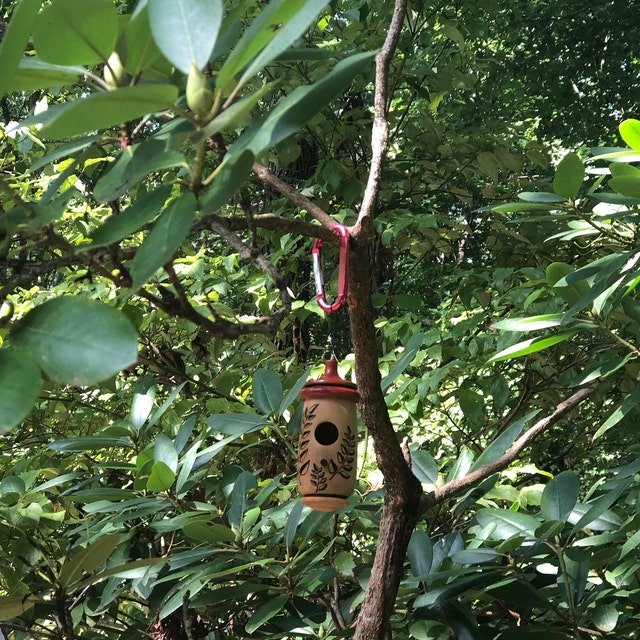 size:12*5cm