Fleas:
1, LIGHTWEIGHT AND PORTABLE: The product weighs only 0.85 kg and can be easily hung on the shoulder or on the handle. The most stylish cage to take your bird to the vet or anywhere else.
2、Panoramic Design: Panoramic design provides a wider view and reduces pet bird's stress level, giving you a good perspective to check your pet's health.
3、4-Side VENTILATION SLOTS: Front and rear anti-seize mesh design and vents ensure adequate airflow, not sultry out.
4, zipper design: one-minute assembly/disassembly, with solid wood squid, easy to clean or fold up when not in use.
5, Suitable for: 16x9x11', suggested for conures, cockatiels, quakers, caciques, mini macaws, small cockatoos, lories and other similar sized parrots.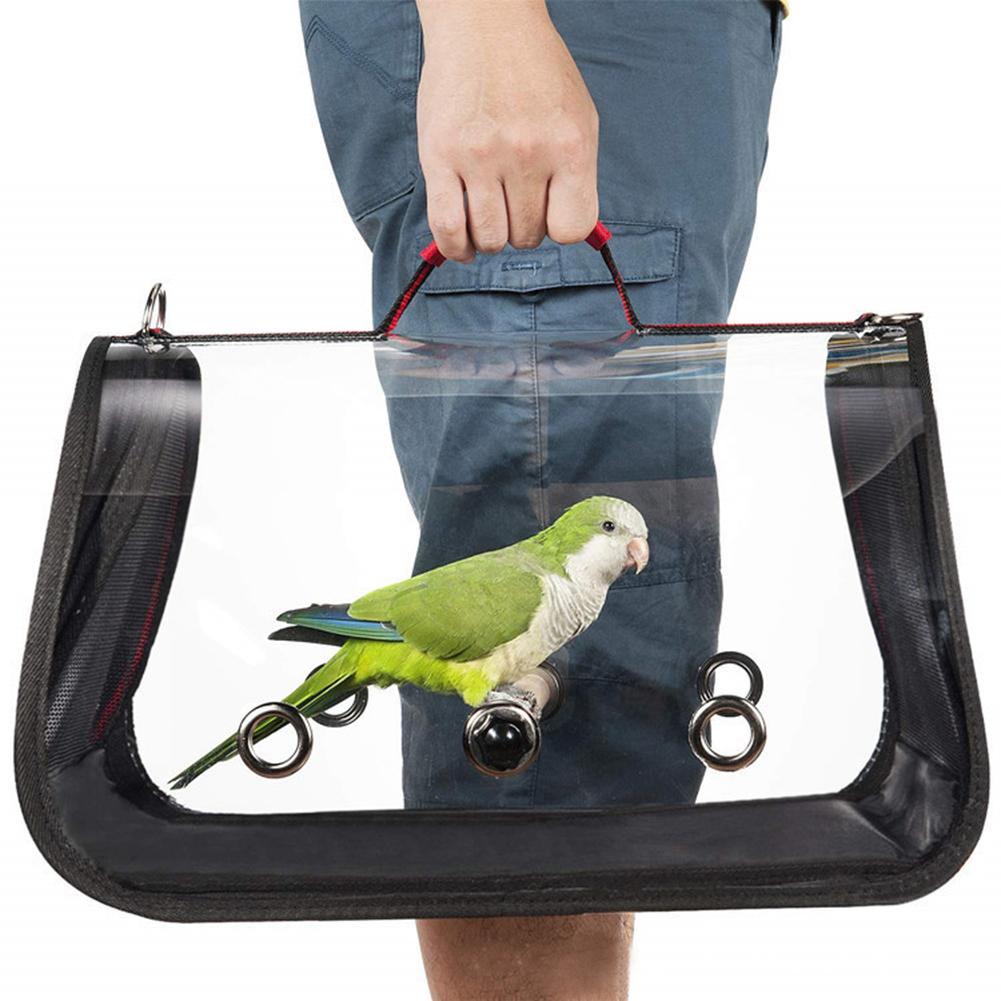 Settings:
Name: Bird Travel Cage
Material: PVC
Size (approx.): 41*21*28cm/16.14*8.27*11.02in
Weight (approx): 350G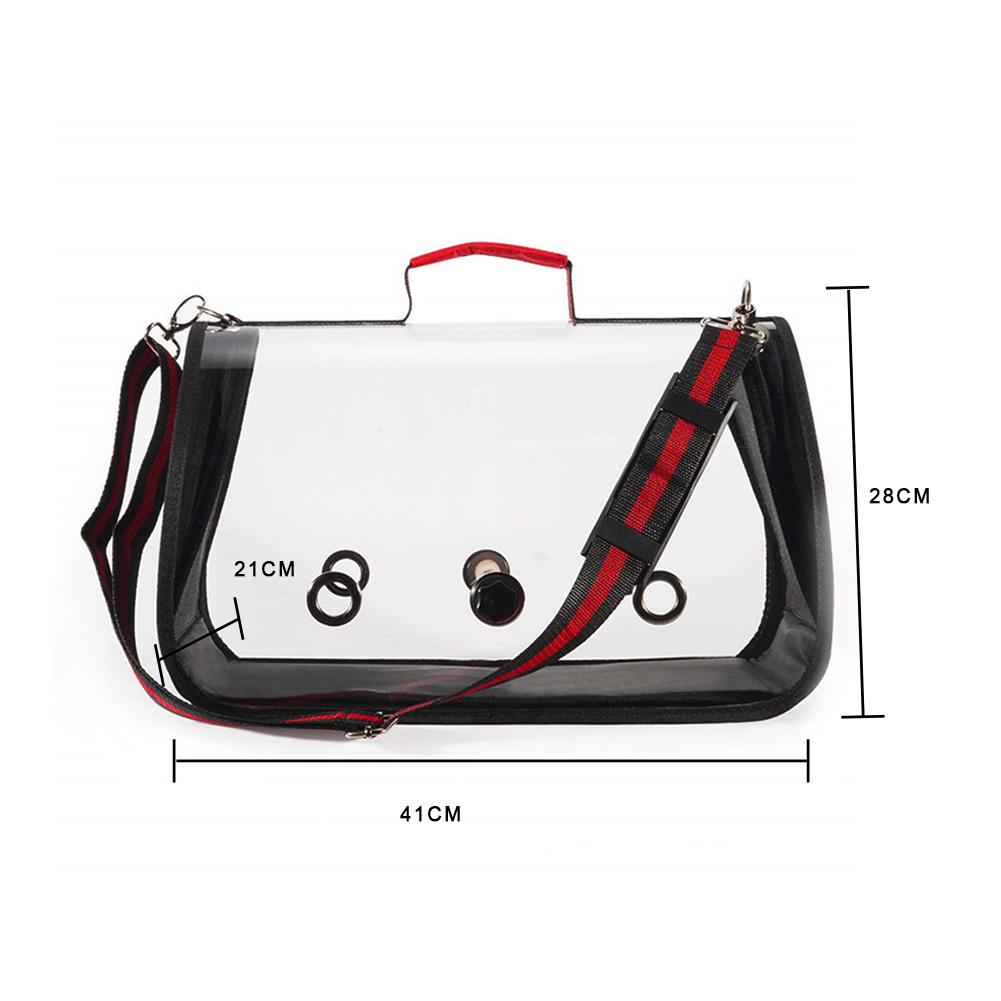 Listing:
Bird Travel Cage*1