Halloween spider decorations, are a great addition to indoor and outdoor Halloween decorations, are you ready to decorate your house before Halloween?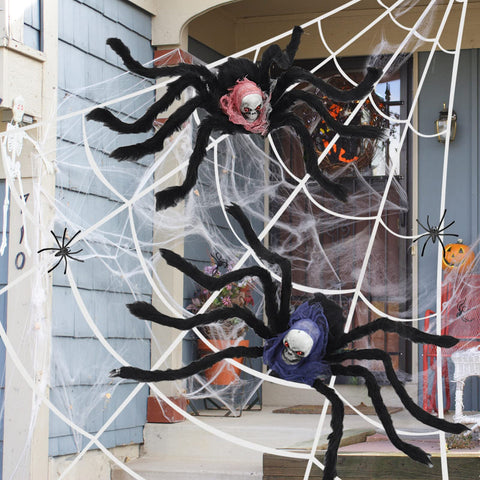 Why choose spider decorations?

1: Black furry and red eyes Halloween spider looks real and scary.
2: The black furry spider is easy to bend and place anywhere.
3: 40g faux spider cotton can be easily painted. Makes the spider web more realistic.
4: Match with the giant Halloween spider web to create the perfect spooky atmosphere for your Halloween costume party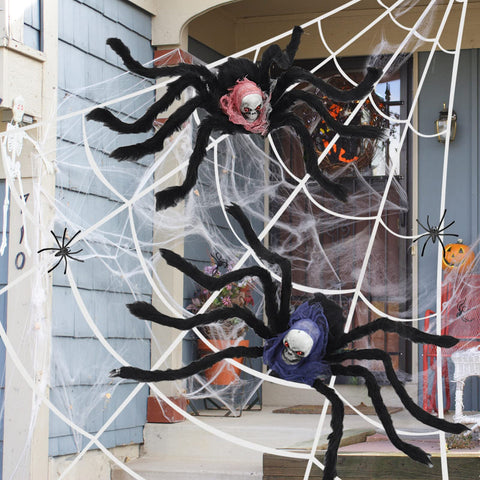 Easy to decorate and reusable
The legs can be freely folded the way you want, the lightweight white spider web is very strong and durable, easy to fix on walls, front porches, and lawns, and can survive extreme weather.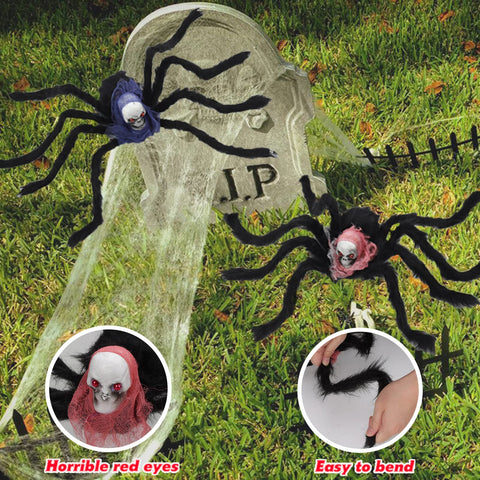 Vivid and scary design
Two big black furry spiders with scary blue and pink skulls and blood-red eyes. Scary, with a giant spider web, retractable fake spider web, and 2 small spiders to add to the scary atmosphere. Halloween theme.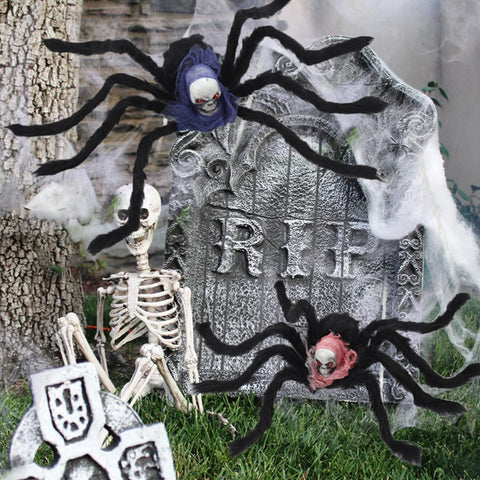 Use occasion
Halloween spider web with Halloween spider decoration, creepy outdoor indoor decoration, front porch, outdoor entrance, door, yard, lawn, tree, home, office, dormitory, bar, wall, window, prom, suitable for any occasion Halloween decoration.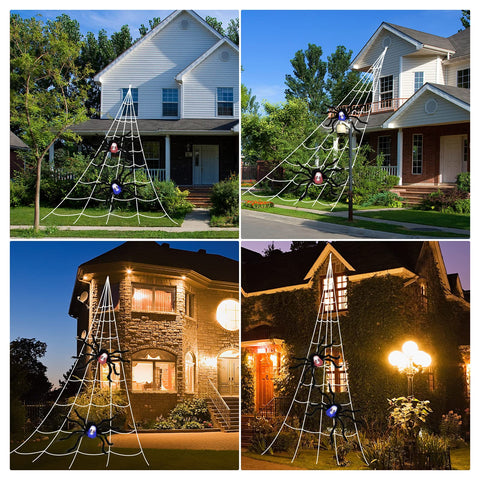 2 small ghost spiders, huge size makes it look real from a distance. This house decoration will be a heavy hitter for Halloween haunted houses, one package for all your needs at once!