Retrofit files:
When we met George on the side of the road, he was about to suffocate. Not surprisingly, in 2079, humans have long been addicted to various forms of entertainment. Virtual games, drugs, body modification and upgrading, people no longer care about each other, let alone a poor puppy. We rescued George, and some of his body organs must be replaced with parts. After three days, he woke up from a coma, staggered to our side, and screamed in a low voice to express his gratitude. It seemed that it would take some time for him to adjust to his new body. No one cares what happened in his past, but we all know that he has a new life from this moment.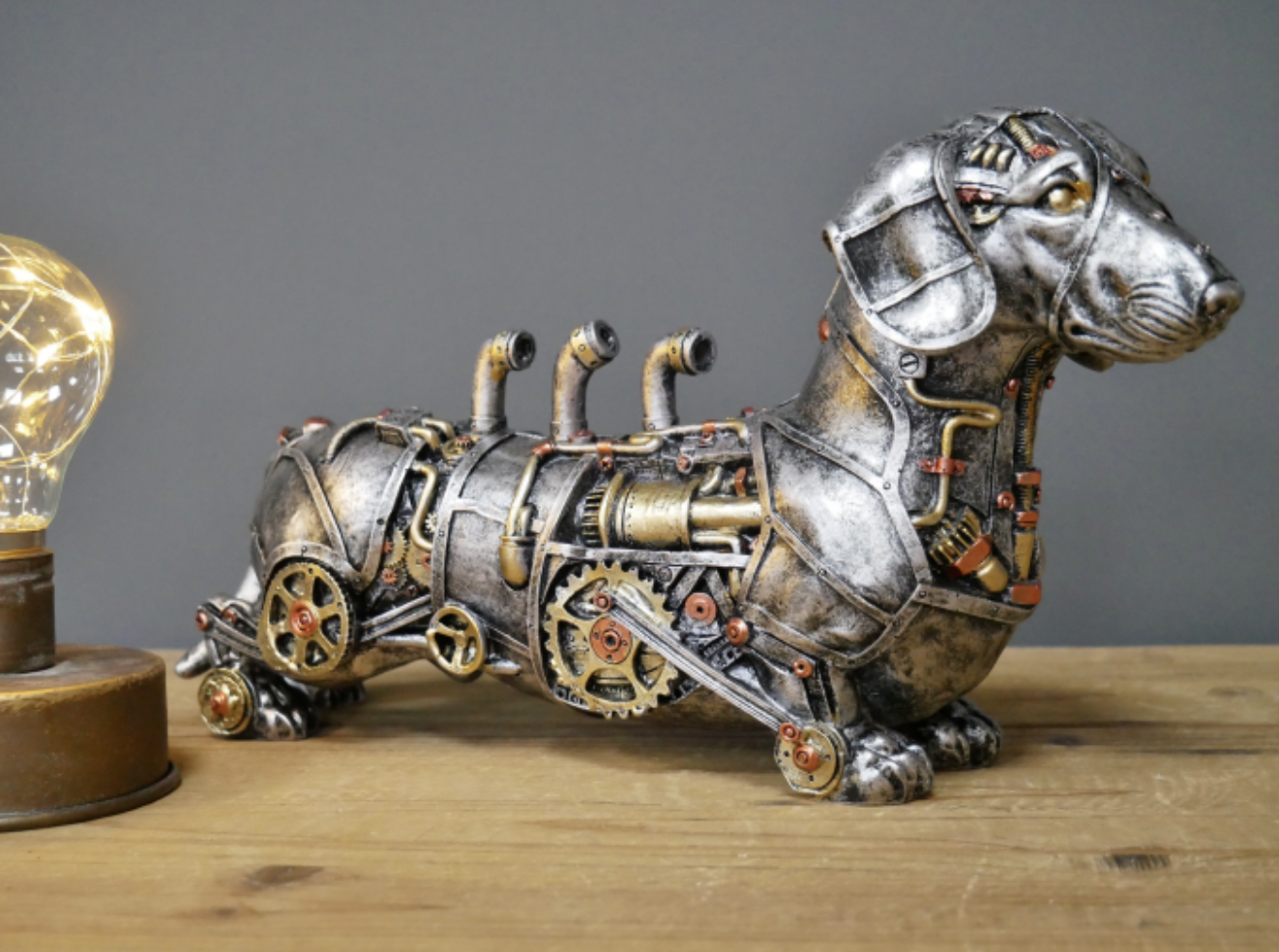 ------------------------------------------------------------------------------
our suggestion:
These little guys are suitable to be placed in any corner you like. Whether it is a garden, a patio or a living room, it can show a unique feeling.
Features: 

❤️Absolutely 
gorgeous
 and 
unique
. 
❤️No matter what occasion they are placed on, they will surely
 

attract people's attention
.😍
❤️It is very important to us that
you are happy with your purchase.
❤️
An interesting design
.It adds a playful and cheerful spirit to your garden. This
Steampunk animals
statue stays the same for years to come. This hand-painted statue is accentuated with a multicolored finish. It has a fade-resistant finish that maintains its fresh look for a long time.
❤️
U.V resistant
and does not get damaged easily from the harsh rays of the sun. This Garden pet Statue needs some care during the winter season and it can be kept inside. 
Package Includes:
George-Steampunk Sausage Dog*1

size:
7.2*18*12.6cm