The unique vivid and cute frog design statues are not only placed on an indoor desk to provide a natural environment for your life, but also perfect decoration for o
utdoor, garden, courtyard or front forch, spa and more. Turn the garden into a beautiful landscape. Widely used in home store gurniture, kindergartens, companies, hotel decoration.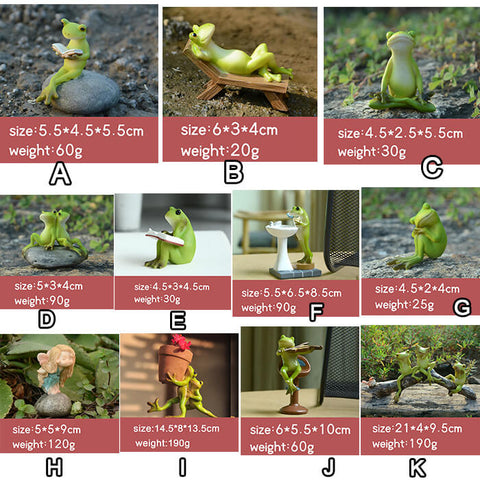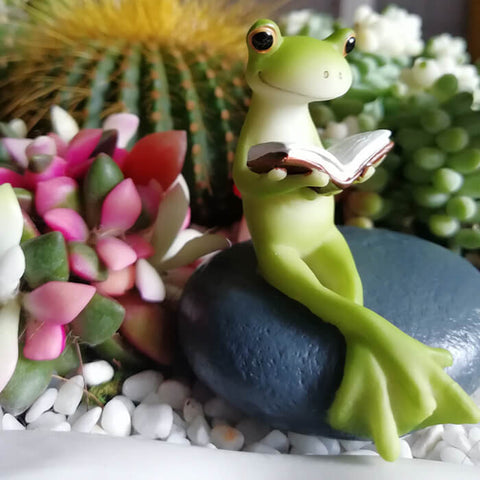 Hand carved and painted, your little frog sculpture is truly unique! The vivid colors of the hand painted figurines will stand out in your garden or room.