Fairy Garden Ornaments Outdoor Accessories Door Window Glow In The Dark House
Miniature Fairy Gnome House - Welcome the fairies, gnomes and pixies in to your garden with a fairy door and windows! It looks great attached to a tree trunk, in a fairy garden, a pot on the patio, terrariums or your kids' room as a mini fairy door tooth fairy entryway. Spend some time in nature and create beautiful memories with your loved ones with our fairy door and windows.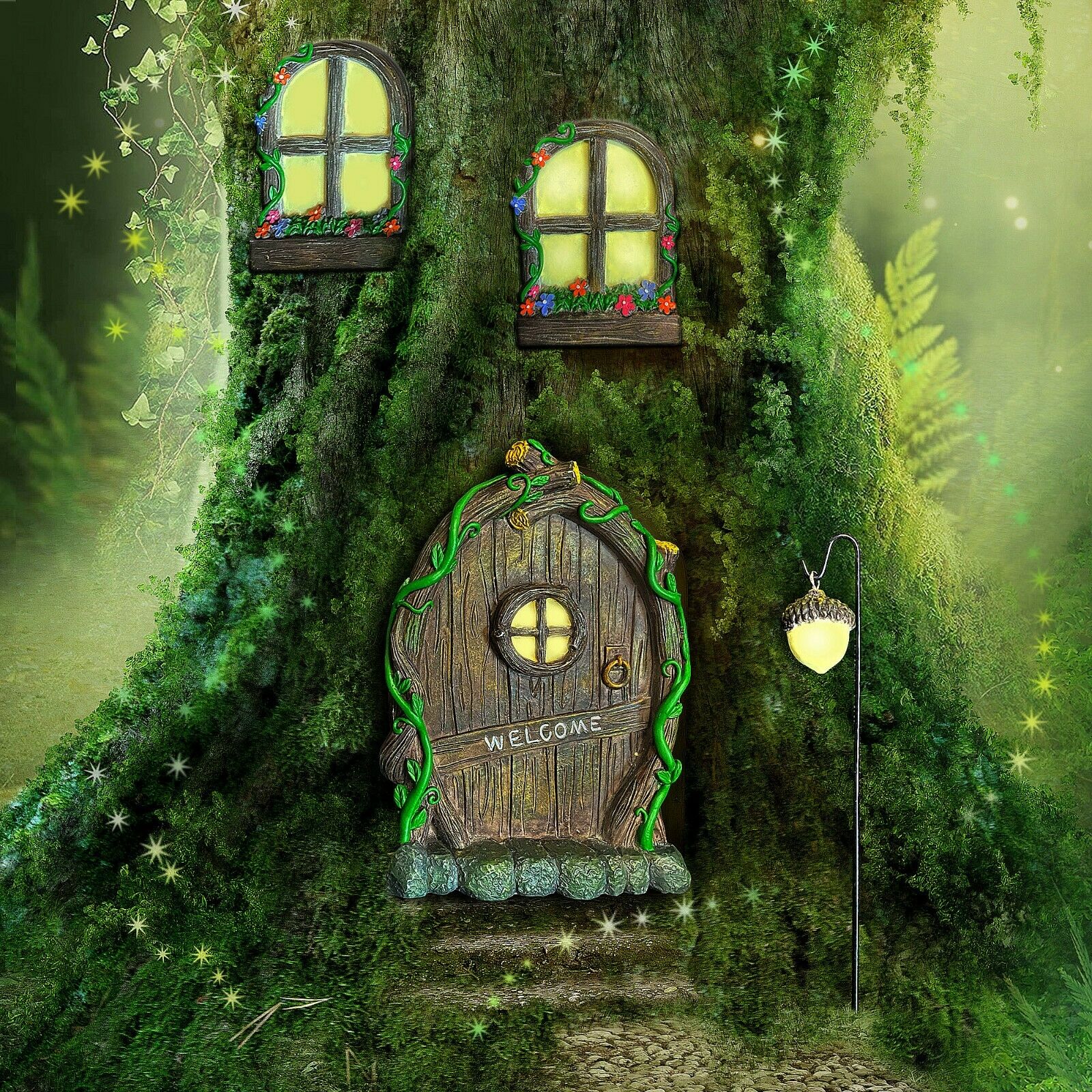 Glows In The Dark - This outdoor fairy door is beautifully hand painted and sculpted with realistic details and a natural woodland look. It includes two glow in the dark windows which will collect sunlight during the day to give your garden a whimsical look at night. It looks absolutely magical nestled at the base of a tree or hidden in the bushes for the little ones to find.
Miniature Fairy Door and Window Kit - The mystical fairy house are made of high grade resin, which is strong and durable, and the pigment parts are coloured with environmentally friendly and non-toxic paint, which can be safely placed in any weather, indoors or outdoors.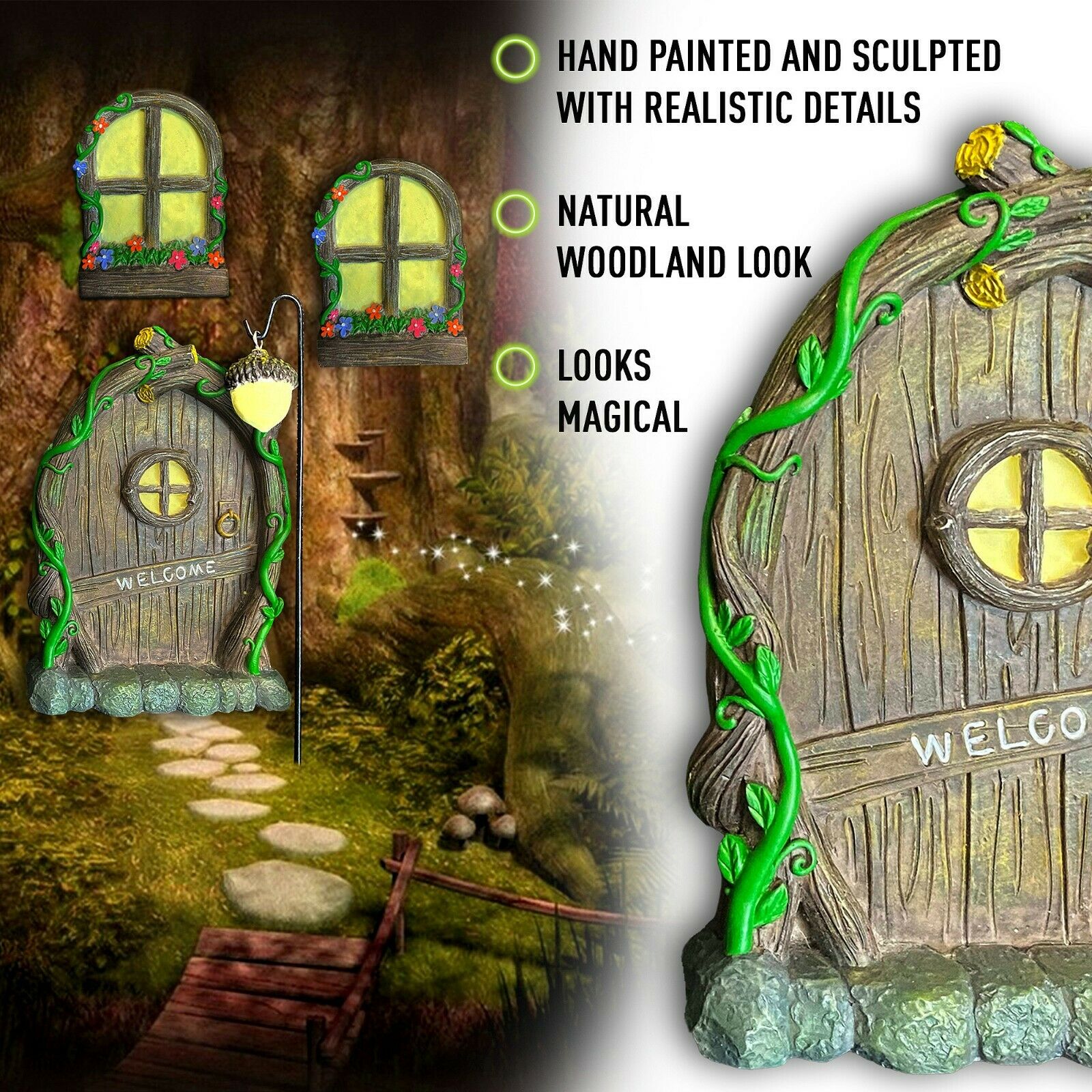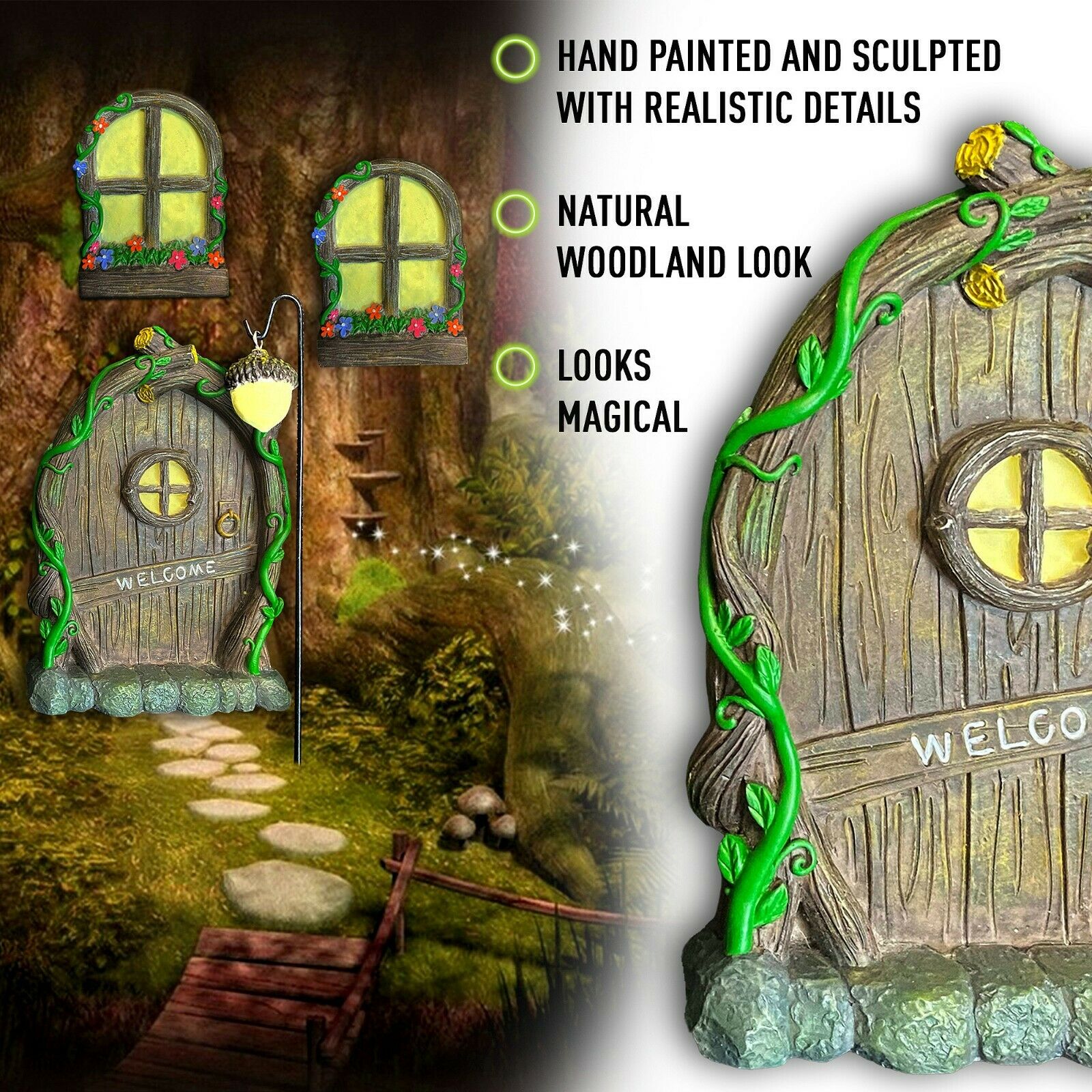 Easy to Install - There is a keyhole on the back of each door and windows so you can easily hang them on a tree or wherever you want. It's also funny to decorate the garden with other toys for your kids.

So Many Fairy Door Ideas - Build magical doorways for the fairies to come to your world. Attract all gnome and fairy folks in your DIY garden by complementing it with other supplies such as figurines, glitter, led lights, steps, mini pots and planters, bird baths, miniature furniture, gnome figures, plants, sculptures, fairy houses and other Irish or princess accessories. This fairy door windows kit is the perfect decoration.
Dimensions:
Fairy Door - 14.2cm x 10.3cm
Windows - 7cm x 5cm
Acorn Lamp Post - 14.2cm