Product material:TPR/ABS/PP
Product Color:Lake blue/Yellow/Green/Pink
Product Size:7.24*5.00*6.18 in
Product weight:0.41 lb
Product dimensions:1 set

Product Feature:

This is the funny squeaky kitty toy, meanwhile, a multifunctional toy in tumbler style! 

Specific recommendation:Any desktop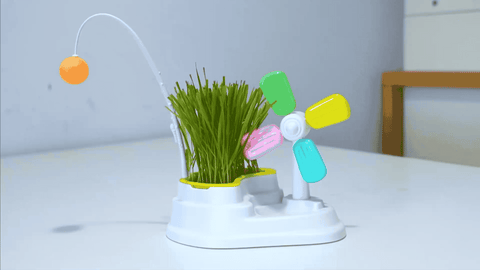 Unique design: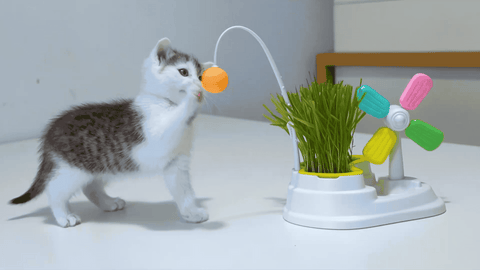 1. This toy consists of three parts: funny cat ball, windmill, plant pot.You can plant your cat's favorite plants in pots to attract your cat's attention.kitty will go crazy about it, let it enjoy the wonderful life with going out;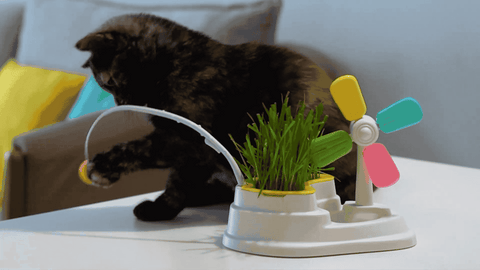 2. The toy has a self-balancing system , no electricity, the windmill will swing around as soon as kitty touches it, eliminate boredom for you and your kitty, both you and kitty will fall in love with this toy;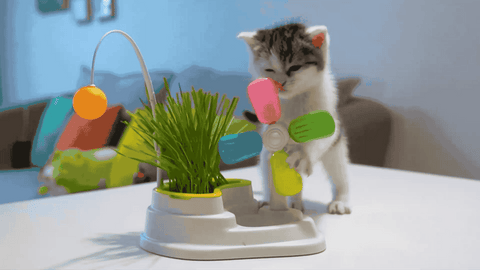 3. Novel table accessories, the whole shape of the toy gives people a feeling of being close to nature. Make the interior decoration more fresh;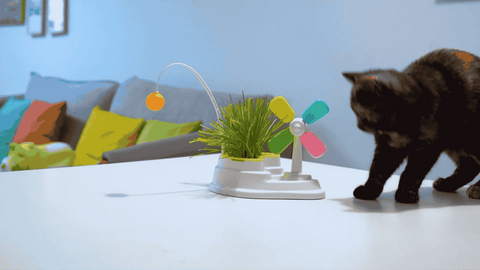 4. The owner cat interact with the kitty in this toy, increasing their affection based on the way you need;
5 The toy is made of safe and healthy ABS plastic, durable, all kinds of kitties can join us, no matter what age they are, enjoy it alone or with other kitties at the same time.