Extra Larger Size Make Cleaning Quicker:One size fits left or right hand,make clean more easier,safe on car paint and other delicate surfaces, for for car detail shop, truck, motorcycle, boat, home. BokWin top-quality wash mits can washed by machine,can be reused after drying.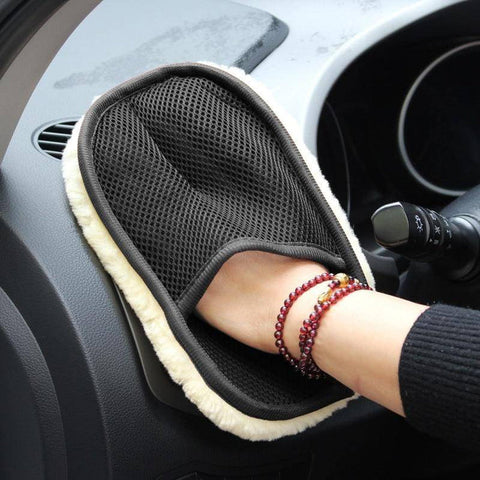 Thick Absorbent Microfiber and Soft Chenille:High density and thick microfiber gloves holds the more suds and water than sheepskin, the knobby side was used for scrubbing tough dirt, and smooth side works with tons of solutions, absorbent and very soft and scratch free, we love your car as much as you do.
Item Length: 25cm
Item Width: 15cm
Material: Plush
Item Type: Sponges, Cloths & Brushes
Item Weight: 40g/ 1.41oz
Use for: Car, Home Kitchen, Furniture, etc.