Animal Love Couple Hug A Pair Of Dolls Decoration

This is a resin statue, which is made into a lifelike animal. It is very cute and moving. This product is the best gift for lovers, relatives and friends, classmates, parents, and you deserve it.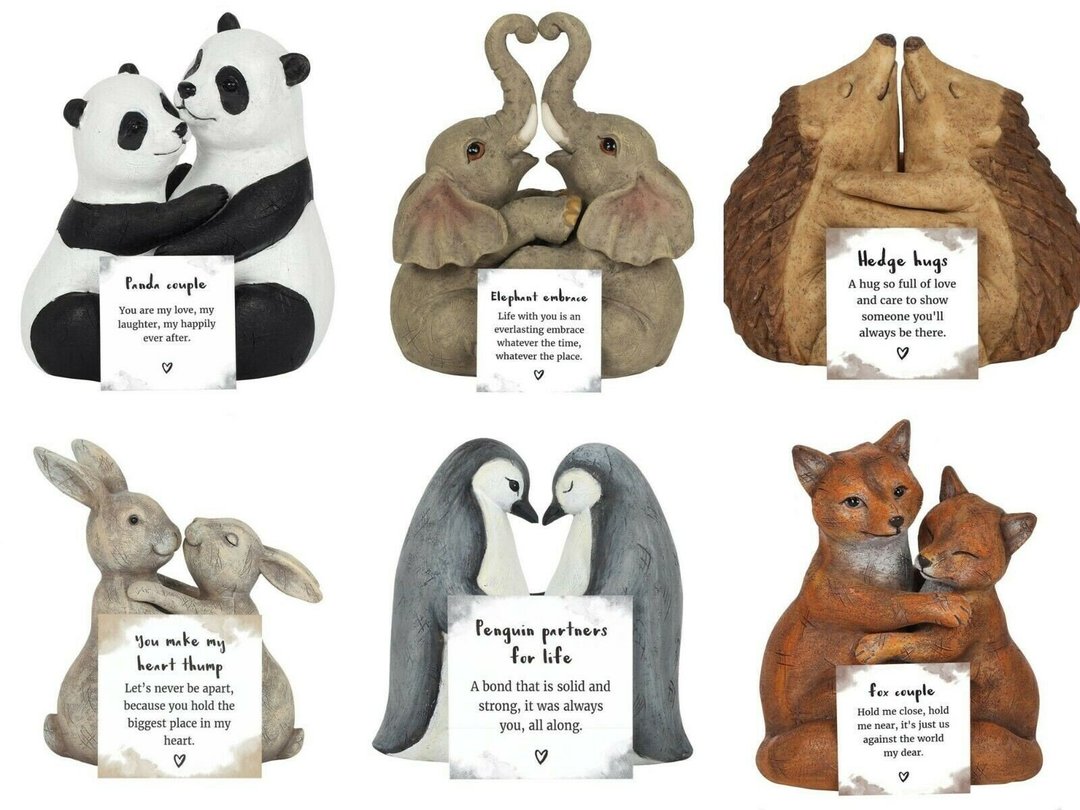 💖This pair of animal lovers ornaments shows the loving hug between two resin animals.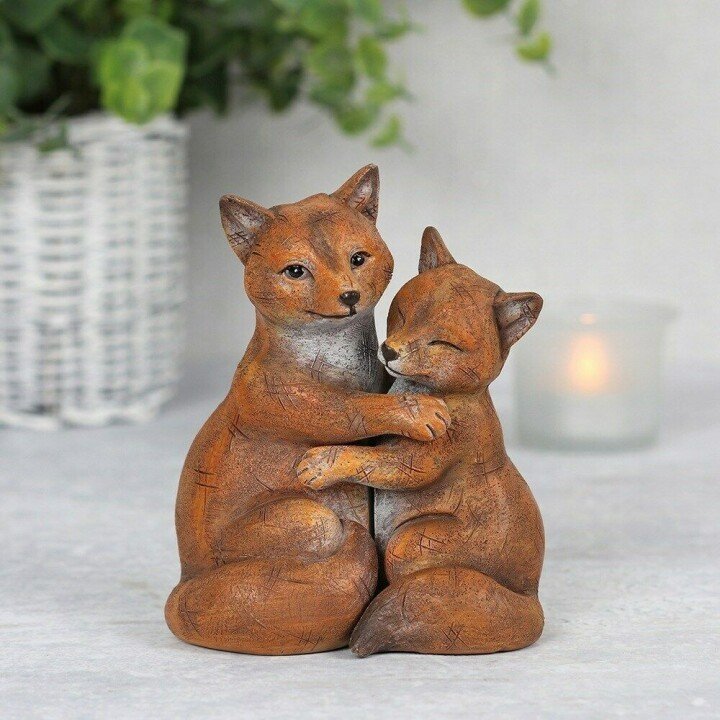 💖This is the perfect testimony of love and friendship.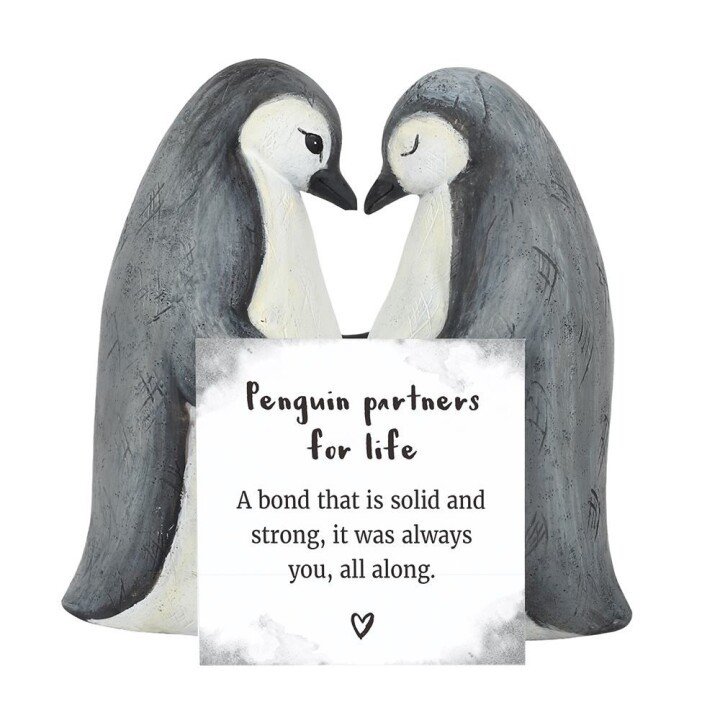 💖 Is an excellent representative of love and interpersonal relationships, and a perfect gift for weddings, Christmas, anniversaries and Valentine's Day.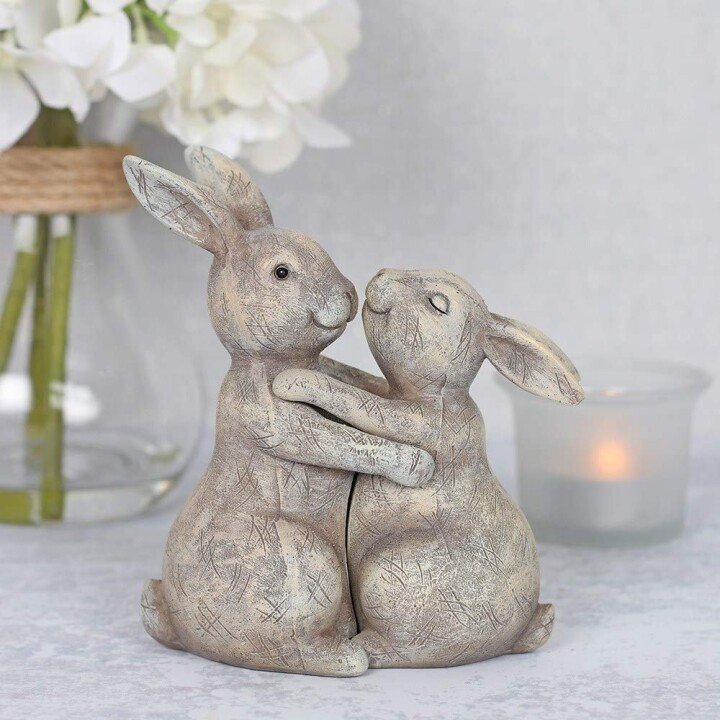 💖Each piece of jewelry comes with a designed gift box and an emotional card, which says 'Hold me tightly, hug me tightly, dear, only we are fighting the world'.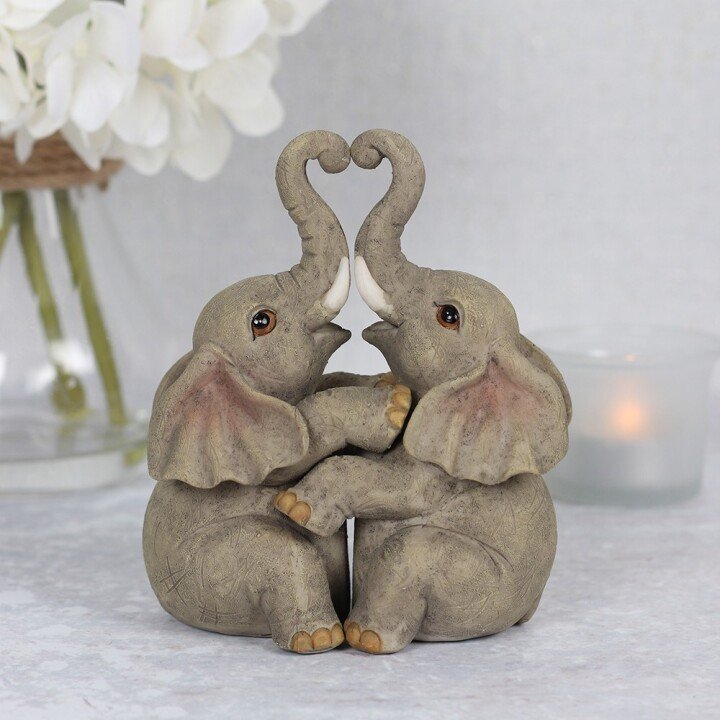 ✨Specification
📦Materials:Resin
📐Size:
Fox: H11.5cm x W9cm x D7cm 
Hedgehog: H9cm x W10cm x D5cm 
Panda: H11cm x W10cm x D7cm 
Elephant: H12.5cm x W10cm x D6cm 
Penguin: H11cm x W11cm x D4cm 
Bunny: H11cm x W10cm x D5cm